The Wives

by Tarryn Fisher
Published by Graydon House on 12/30/19
Genres: Psychological Thriller
Buy on Amazon US | Audible | iBooks | Kobo | Google Play | Nook
Goodreads


Find the Author: Website, Blog, Twitter, Facebook, Goodreads, Amazon, Instagram

New York Times bestselling author Tarryn Fisher delivers a pulse-pounding, fast-paced suspense novel that will leave you breathless. A thriller you won't be able to put down!

Thursday's husband, Seth, has two other wives. She's never met them, and she doesn't know anything about them. She agreed to this unusual arrangement because she's so crazy about him.

But one day, she finds something. Something that tells a very different—and horrifying—story about the man she married.

What follows is one of the most twisted, shocking thrillers you'll ever read.

You'll have to grab a copy to find out why.

🔥🔥 NEW RELEASE 🔥🔥
THE WIVES by Tarryn Fisher is LIVE!!!
"You'll have whiplash until the very end."—New York Times bestselling author Colleen Hoover
The Wives is the first Tarryn Fisher book that I've read and WOW! I am completely in awe of this author's writing and of this story. I thought that I knew what I was going in to but I was so VERY wrong!
I was hooked from the first chapter and I never knew what hit me. The plot twists and turns make this story absolutely unforgettable. I was on the edge of my seat the entire book and enjoyed every minute of it! What a fantastic way to end 2019 with an amazing book!
Since I read the blurb for The Wives by Tarryn Fisher, I knew I wanted to read it. A suspenseful psychological thriller, I was on the edge of my seat from start to finish. I devoured this book and could not put it down.
Thursday, the day she gets to see her husband, is one of three wives, Monday and Tuesday, who share the same husband, but have never met one another. She loves her husband, Seth, so much, she agrees to share him rather than lose him. She tries to be the best wife she can be on the day she gets to see him, but when she meets one of the other wives, she starts to question who her husband is. Once Thursday starts to question everything, things began to unravel and we are taken on a wild and thrilling ride.

START READING TODAY!
Apple: http://bit.ly/TheWives-Apple
Amazon: https://amzn.to/2F7JJEk
Kobo: http://bit.ly/TheWives-Kobo
Google Play: http://bit.ly/TheWives-GooglePlay
Nook: http://bit.ly/TheWives-Nook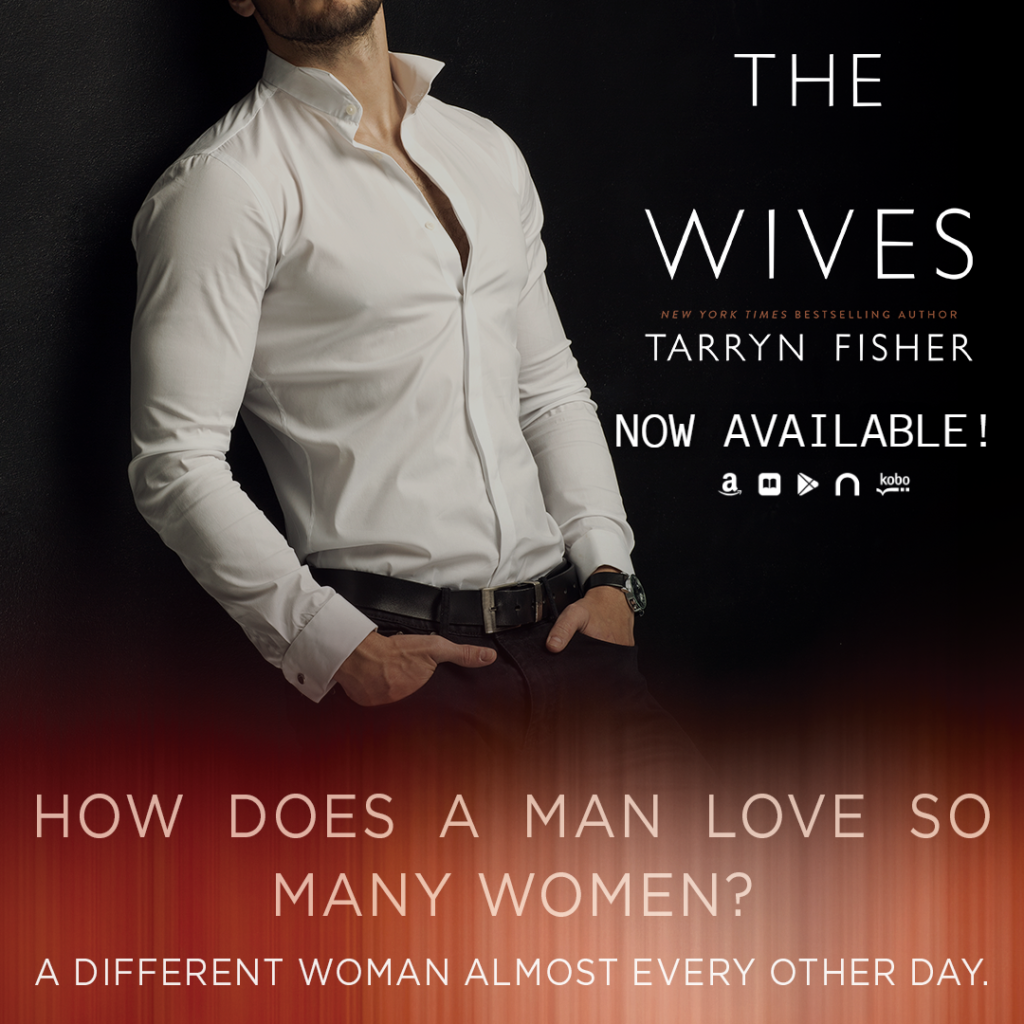 Related Posts