Pretty Nightmare

by JA Huss
Series: Creeping Beautiful
Published by Science Future Press on 5/26/20
Genres: Romantic Suspense
Buy on Amazon US | iBooks | Kobo | Nook
Goodreads


Find the Author: Website, Twitter, Facebook, Goodreads, Amazon, Instagram, Pinterest, Newsletter

INDIE

I have them all now. Just the way I want them.

McKay, the one who loves me deepest.

Adam, the one who protects me fiercely.

Donovan, the one who tells the truth.

They are my friends, they are my lovers, they are my world.

And Maggie belongs to all of us—no matter who her father is.

This is the family I've always wanted.

This is the family I deserve.

And I will do whatever it takes to keep them.

McKAY

I have a secret that could ruin everything.

But I'm not keeping that secret to hurt her.

Nathan St. James needed to go.

ADAM

I made a plan that could ruin everything.

But I did it to save us in the end.

The Company needed to come back.

DONOVAN

I told a lie that could ruin everything.

But I didn't tell the lie to them—I told it to myself.

Carter is closer than we think.

There is something truly wrong at Boucher House on the Old Pearl River.

Some hidden evil lurking deep inside the woods.

Nothing about their blissful life is what it seems.

Because just when they think they have it all—he shows up to take it back.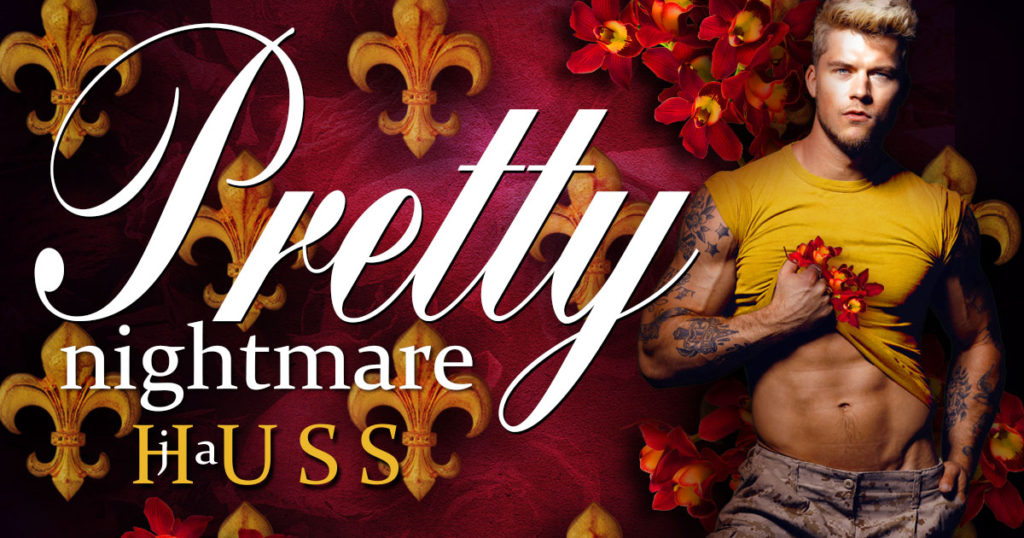 🔥🔥 HOT NEW RELEASE 🔥🔥
Pretty Nightmare by JA Huss is LIVE!! Don't miss it! #OneClick today!
Pretty Nightmare by JA Huss takes us back to Indie, McKay, Adam and Donovan and of course Maggie. Let me tell you, it was quite the ride! First, you do need to read Creeping Beautiful before starting this one, but let me tell you, it is worth it! There are secrets at every turn, but will they keep them safe or hurt them all more in the end? What happened in those years Indie can't remember? Though we do begin to get some answers, in true JA Huss fashion, we get twice as many questions. I do not want to give too much away, because this story (both books so far) needs to just be experienced. They are all tied together and yet there are things that drive them individually. And then she throws us some huge surprises and twists! How will it all end? I am so excited to see!
Add to your Goodreads TBR: https://www.goodreads.com/book/show/48290659-creeping-beautiful
PURCHASE LINKS
PRETTY NIGHTMARE (BOOK 2)
AMAZON: https://amzn.to/2Ae6OWM
APPLE: https://smarturl.it/4hnvma
KOBO: https://smarturl.it/0mmwgv
NOOK: https://smarturl.it/mp73q4
SALE – $2.99 Release Week ONLY!
CREEPING BEAUTIFUL (BOOK 1)
AMAZON ALL: https://mybook.to/CreepingBeautiful
KOBO: http://bit.ly/2nhahx8
NOOK: http://bit.ly/2nh48Ba
APPLE: https://apple.co/2pXU9Sr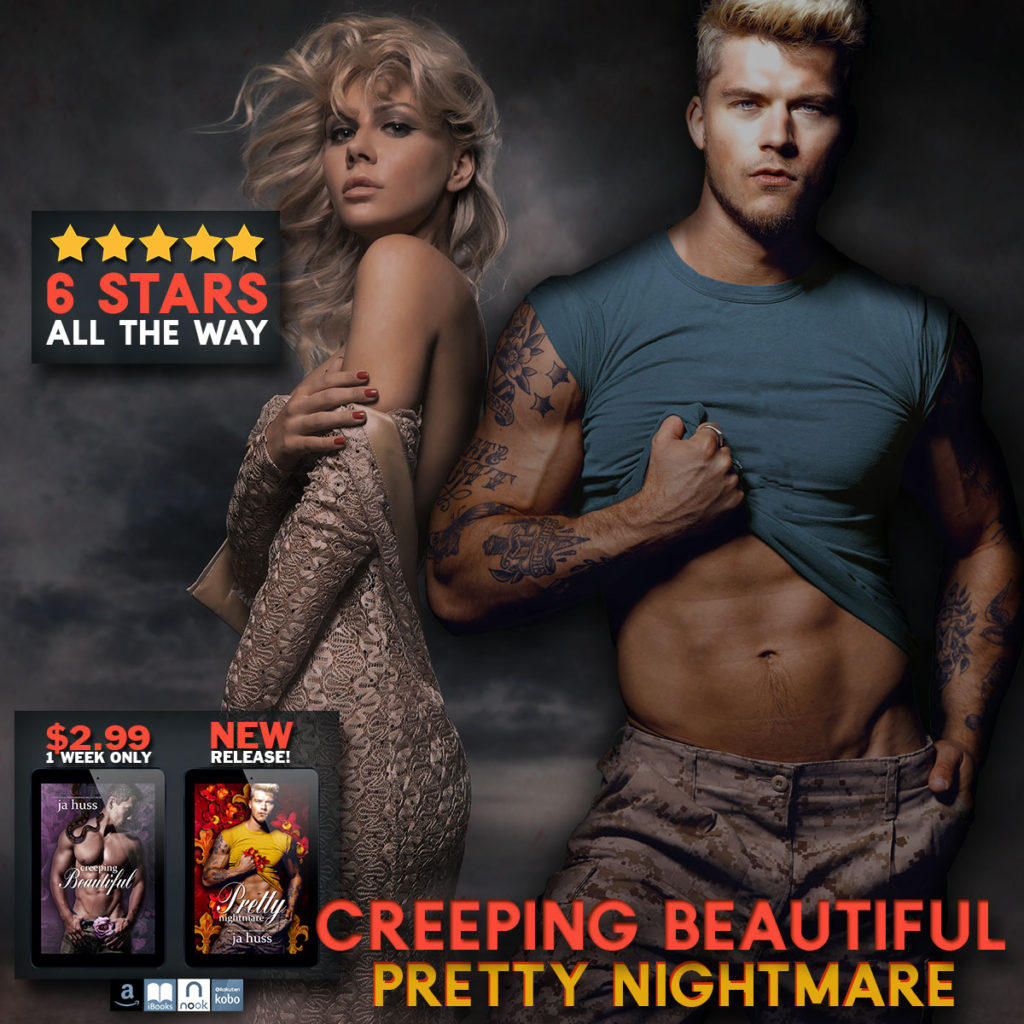 GIVEAWAY
To celebrate the release of Pretty Nightmare, JA Huss is giving away a $50 Amazon gift card. Giveaway ends June 9th. Open International.
EXCERPT
EXCERPT – ADAM
She holds my hand as we walk, squeezing it a little. It feels natural, but then again, weird.
This girl—woman, now, I suppose—she has been off limits to me for so long. It's really hard to get that out of my head. And sometimes, when I look at Maggie, I see Indie.
It's just… weird.
Indie doesn't lead me to the front porch. She takes me around the side. "Where are we going?"
"To spy on them, of course."
"Ahh, I don't know."
She stops us on the side of the house in front of the office window. "Stop being a baby. Don't you want to be with McKay?"
And this is weird too. Since when do I talk about my feelings with Indie? With anyone, actually?
"You're really trying hard to find an excuse, aren't you?"
"I'm not." It comes out defensive. "Of course I love McKay. Of course I want to be with him."
"So what's the problem?"
I hesitate. She just shakes her head at me and drops my hand. "Fine. Then stay here. I'll spy."
She turns away and continues walking along the side of the house, then looks over her shoulder one last time before she disappears around the corner.
I jog to catch up.
Fuck it.
When I round the corner, Indie has her face pressed against the glass of the family room window. The only lights on inside are the ones under the kitchen cabinets. So it's a low light. A soft glow of yellow But it's more than enough to see them.
Donovan and McKay are kissing.
I exhale and then heat fills me up. And I don't remember breathing, but I exhale again. And then again. My chest rising and falling as emotions flood into my bloodstream.
"It's kinda hot," Indie whispers.
I have to agree. It kinda is. But it's a lot of other things too.
They are both shirtless. And I'm not gonna lie, Donovan is just as nice to look at as McKay.
That's not the only reason it's hot though. This looks like a real fucking kiss. McKay is even kissing him back. And then Donovan's hand slips down McKay's chest, then down his ridiculous sixty-four-pack abs and rests on the waistband of his jeans.
Indie sucks in a little breath of surprise. "Damn. I didn't think they'd… ooohh. Wow."
Donovan is gripping McKay's cock through his jeans. And McKay pulls out of the kiss. I have a moment of hope that he'll push Donovan away. McKay looks down at Donovan's hand as Donovan grips his cock and begins massaging his hand over his groin area.
But McKay doesn't push him away. He closes his eyes and leans back against the counter. Practically giving Donovan permission to do whatever he wants.
TEASERS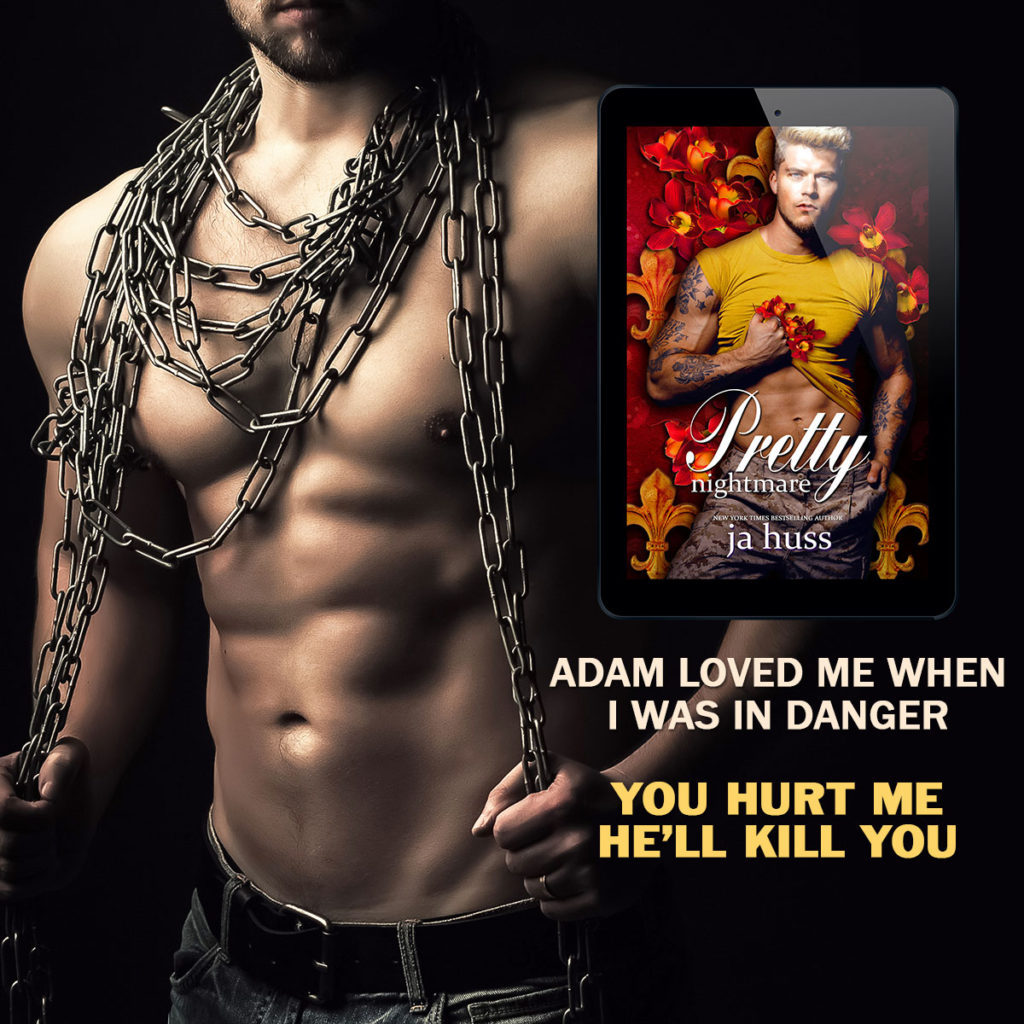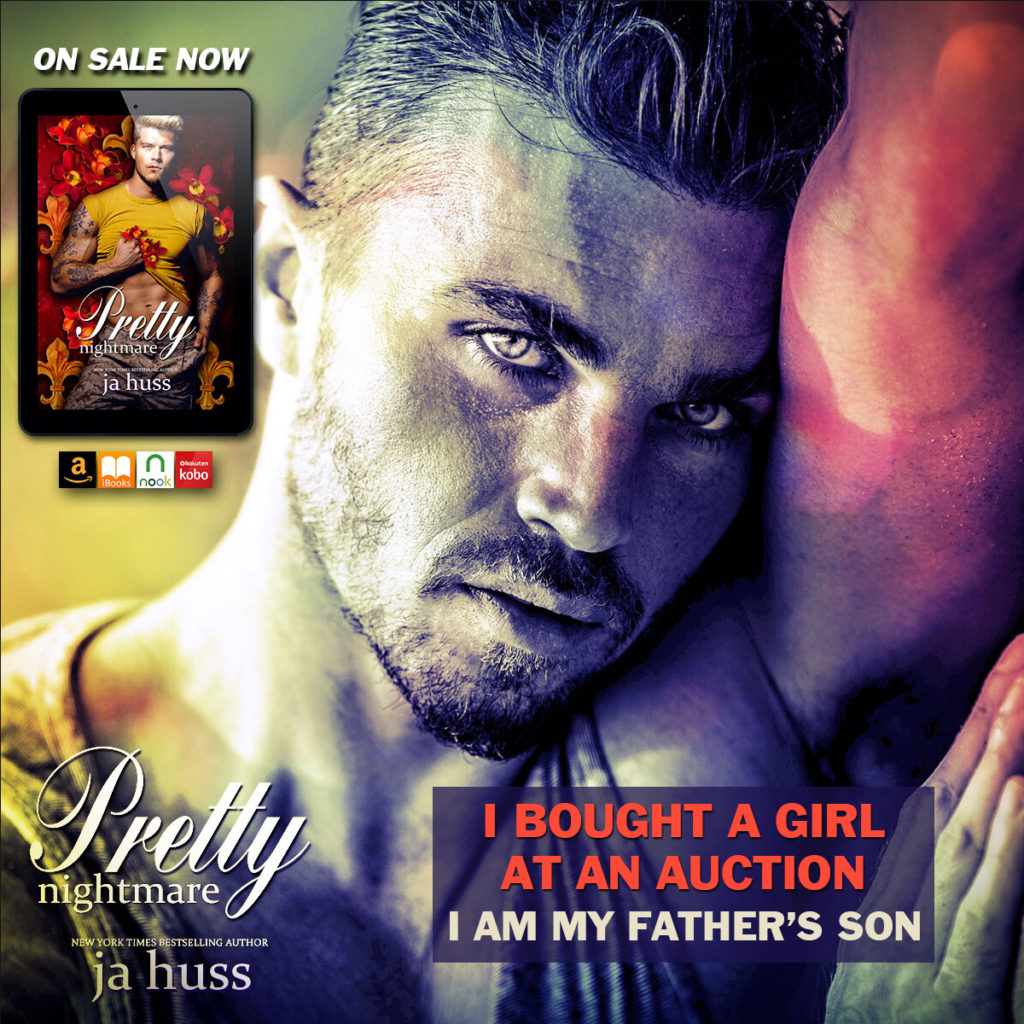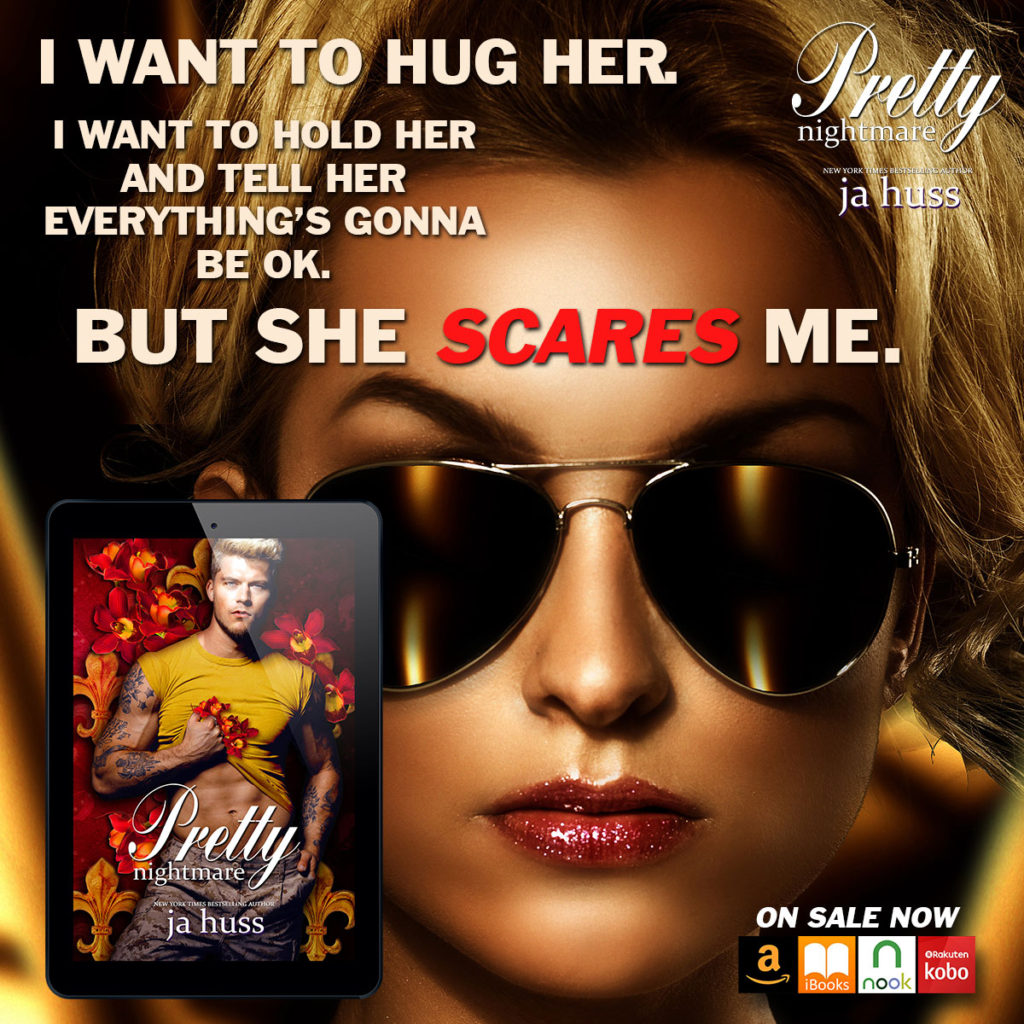 JA Huss Secret Stuff Alert➜ https://wp.me/P2C2YB-25z
Related Posts