Bossy Brothers: Tony

Series: Bossy Brothers
Published by Science Future Press on 5/11/20
Genres: Romantic Suspense
Buy on Amazon US
Goodreads

Also in this series:
Bossy Brothers: Joey
Belinda Baker and I were not made for each other.

We are not soul mates, or lovers, or even frenemies.

She is the one who needed to get away.

What we had together wasn't blind love, it was sick rage.

We were a match made in hell, it was hate at first sight, and when she walked away from me and never looked back—it was a relief.

It was bliss.

So why did I travel two thousand miles so I could be near her?

Why can't I stop thinking about this girl I never want to see again?

Why. Am I. Here?

And what do I have to do to make her disappear for good?

Bossy Brothers: Tony features two girls falling for the wrong men and two men falling for the right girls. A family of tatted up brothers and a town filled with secrets and danger. A story of earned chances and first dates. Of coming to terms with the past and finding a way into the future. It is book six in the Bossy Brothers series and should be read after book five, Bossy Brothers: Alonzo.
🔥🔥 HOT NEW RELEASE 🔥🔥
Bossy Brothers: Tony by JA Huss is LIVE!! Don't miss this dark, romantic suspense, enemies-to-lovers romance! #OneClick today!
You really never know what to expect when you read a book by JA Huss, but you can be sure it will be a captivating and wild ride. She gave us just that in Bossy Brothers: Tony, which takes us back to her Bossy Brothers world. This time we meet Tony Dumas and yet, we get so much more then expected. It tells the story of four characters and how their stories are intertwined in ways we may not have saw coming, but it was perfect none-the-less. It was a fabulous read and I devoured it! The story was full of surprises, intrigue, laughs and twists.
Add to your Goodreads TBR: https://www.goodreads.com/book/show/50991669-tony
PURCHASE LINK
AMAZON: https://amzn.to/2YQMCo5
READ ENTIRE SERIES FREE IN KINDLE UNLIMITED
BOSSY BROTHERS SERIES: https://mybook.to/BossySeries
GIVEAWAY
To celebrate the release of Bossy Brothers: Tony, JA Huss is giving away a $50 gift card. Giveaway ends June 1, 2020.
EXCERPT
BELINDA
"Jesus fucking Christ, Belinda!"
"What?"
"Are you blind? Or deaf? Or dumb? Or what?"
I just stare at him.
Vann takes a step forward, forcing me to take a step back too. And my step is actually a step up. He points his finger at me. I swat it away.
"I'm gonna say this once, OK? Just once."
"Say whatever the fuck you want. I don't care what you do."
He climbs one step. And so do I. "I like you," he says, climbing another step. So I climb another step. "I like your filthy mouth, Belinda Baker. I like your stupid cowboy boots. I like your pink hair." He keeps climbing the steps, so I have to keep climbing the steps. "I like the way you road-trip."
"What?" I'm so confused.
He's still climbing the steps and now my back is against my front door. "I like the way you wear that glitter shit on your eyelids in the summer. And the way you wear fingerless gloves in the winter even though you complain, every single day, that your fucking hands are cold. I like the way your hair smells when you show up for work and it's still wet. I like the way you spin on your stupid stool in front of the shop cash register and glare at the giggly sorority girls like you can't wait for them to wake up sober tomorrow and realize they just paid a hundred bucks for a My Little Mermaid tramp stamp. I like the way you bite your lip when you're tattooing and the way you always have a smear of ink on the side of your face by the time you're done."
I reach up to touch my face.
"Yes, you have ink there, right now. And I love that. Because you don't even care enough to check the mirror after you're done with a client to notice that you always have ink smeared on your fucking face after you tattoo someone. I like the way you kick at stones when you walk down the street like you're some troubled teen with pregnancy issues."
"What?" I laugh.
"I like the way you bitch, and moan, and complain that no one takes you seriously. In fact, I love that no one takes you seriously, because then they'd figure out just how awesome you are, and I'm afraid you'll actually find someone else before I can convince you that I am good for you. I want to date you, Belinda Baker. And you know what really pissed me off tonight?"
He pauses.
I become uneasy. "Am I supposed to guess?"
"I'm not mad that you fucked Tony in the alley. OK? That's not it. I'm angry that you gave him the chance that I deserve."
My stomach… falls. I don't know of any other way to describe the feeling I get when I internalize those last few words of his. Except… falling. Like the world has just been yanked out from under me. Like I'm adrift in a sea of mistakes.
Because he's absolutely right.
"Vann—"
"No," he says, still seething. "No." He holds up one finger. "I'm not done. You don't get to talk yet. I've been holding this in all fucking night while you laughed and joked with my goddamned brother and his stupid yoked-out army friend. Who, by the way, was leering at you the entire time."
"He was not!"
"He so was!"
"He was lying face down, Vann!"
"I just want to say this." He pauses again and his chest is rising and falling very quickly, like he's really upset. And his lips are falling into a deep frown. And his face is becoming flushed with heat. "I have earned my chance, Belinda. I didn't become your friend because I wanted to get in your pants. I didn't get you the apprentice job because I thought we'd be good together. I didn't drive you and Tara two thousand miles to Key West because I thought maybe you'd finally see me for what I am. I did all those things because I like you. With no expectations whatsoever. I did all those things because I enjoy you. And when we're together, life is fun. Even when we're running from guys called Diablo, and smuggling people on boats, and especially when we're just hanging out doing nothing. Saying nothing. That's my favorite time with you. Because we're at that place now. That place where we're comfortable. And I keep waiting for you to see how good we are. And you just"—he shakes his head—"refuse! You just refuse to even consider me. But this asshole Tony Dumas shows up out of nowhere and you give him all the considerations. You say you don't like him—"
"I don't!"
"You say that, but then why, Belinda? Why do you give him all the chances he hasn't earned?"
TEASERS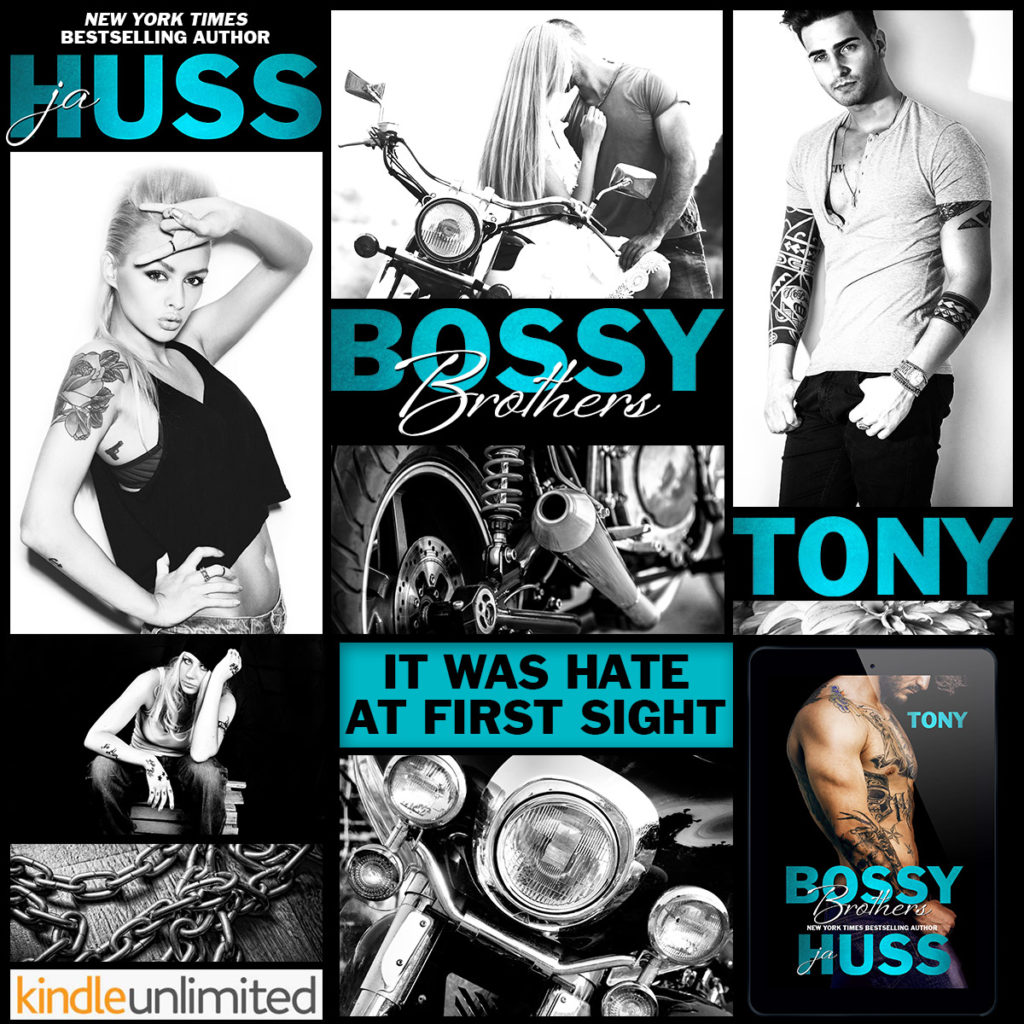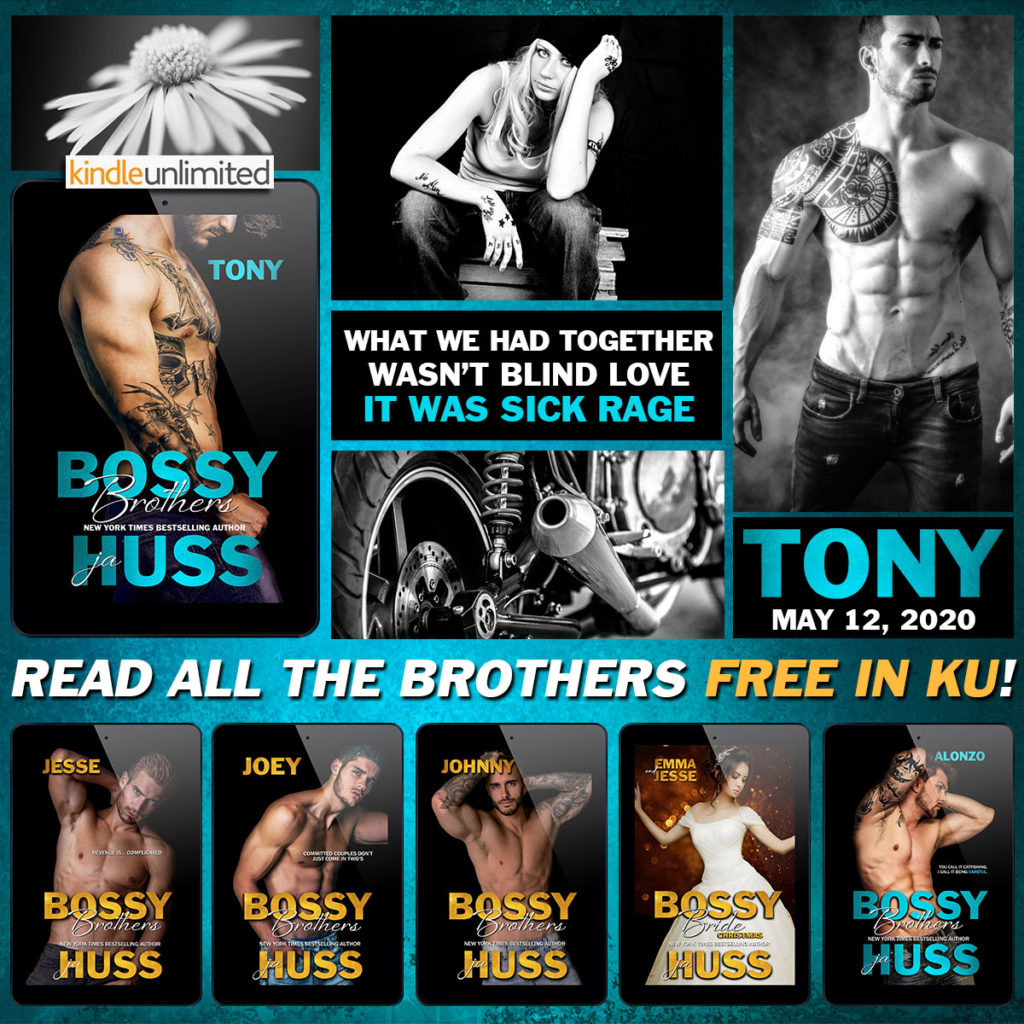 Related Posts