Bully King

by JA Huss
Published by Science Future Press on 8/4/20
Genres: Contemporary Romance
Buy on Amazon US | Buy on Amazon UK | Audible
Goodreads


Find the Author: Website, Twitter, Facebook, Goodreads, Amazon, Instagram, Pinterest, Newsletter

High Court College isn't for everyone. And the secret society that meets deep in the woods is even more exclusive. Only a select few will get in during the summer rush--and Cadee Hunter wants to be one of them. Too bad it's Cooper Valcourt's mission to make sure she fails.

Bully boys.

Arrogant tyrants.

Blue-blood bastards.

Call them whatever you want.

Around here, we just call them Kings.

Fancy boats.

Lakeside mansions.

Luxe watches and bespoke suits.

The Kings of High Court College act like Gods.

And Cooper Valcourt is the worst of them.

He is the bully king.

His family owns everything.

And his mission is to put me in my place and send me packing.

But Cooper and I have a history filled with secrets.

And everyone knows that power doesn't come from having money.

It comes from holding secrets.

And I'm holding one of his.

A very dark secret that can bring him to his knees.

*****

Bully King is a new-adult, dark, bully romance from New York Times bestselling author JA Huss featuring boys with power and girls at their mercy. It's a campus shrouded in lies and a summer rush into an elite society that can propel a poor girl straight into the ruling class.

If… she's willing to pay the price.
🔥🔥 HOT NEW RELEASE 🔥🔥
Bully King by NY Times best selling author, JA Huss is LIVE! Don't miss this dark bully romance filled with sex, lies, and secrets that will bring everyone to their knees! #One-click today!
I know I say this every time I read a book by JA Huss, but it continues to be true. She can do no wrong when it comes to giving us a capturing story. This time around she gives us a bully romance in Bully King and I devoured it! Cooper and Cadee have history and none of it good. Now Cadee, in order to secure the future she wants, needs to work The Fang and Feather Summer Rush for the college to guarantee the scholarship she needs. But with Cooper and his friends ruling it, can she survive?
I loved that though Cadee knows she is not one of them, she is strong and determined and willing to hold up against them. Cooper is used to getting what he wants and ruling those around him. Cooper is determined to break her and Cadee is determined to achieve her goals. Who will break first? I loved Bully King by JA Huss. Captivating, steamy and so much more!
PURCHASE LINKS
AUDIOBOOK RELEASING SAME TIME – Narrators – Jacob Morgan, Emma Wilder
UNIVERSAL: https://mybook.to/BullyKing
Audible: https://adbl.co/2X3gMmj
Amazon US: https://amzn.to/30xW28u
Amazon UK: https://amzn.to/2Yunbql
Amazon CA: https://amzn.to/2AtfMjf
Amazon AU: https://amzn.to/2UA4zV2
GOODREADS: https://bit.ly/3e4XToN
GIVEAWAY
To celebrate the release of Bully King, JA Huss is giving away a $50 GIFT CARD, SIGNED BOOK, and SWAG. Enter here for a chance to win:
TEASERS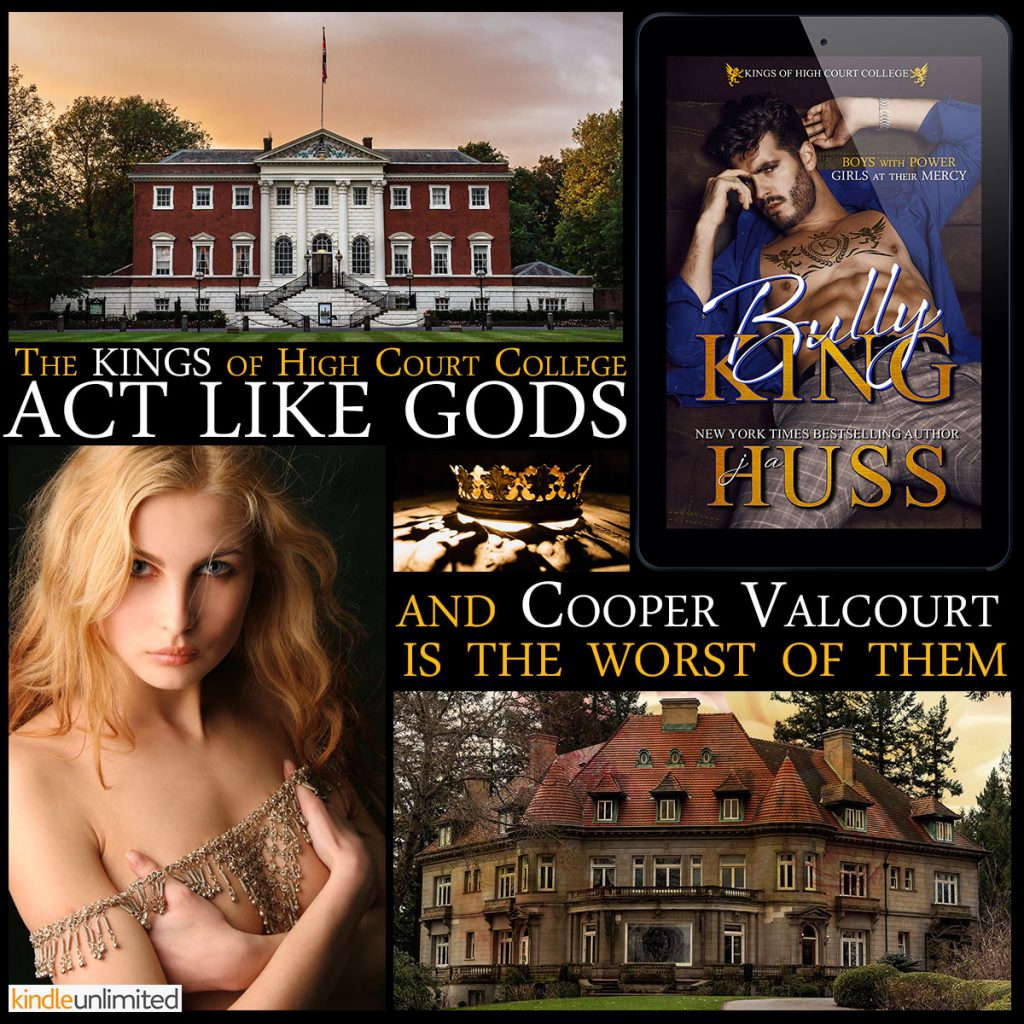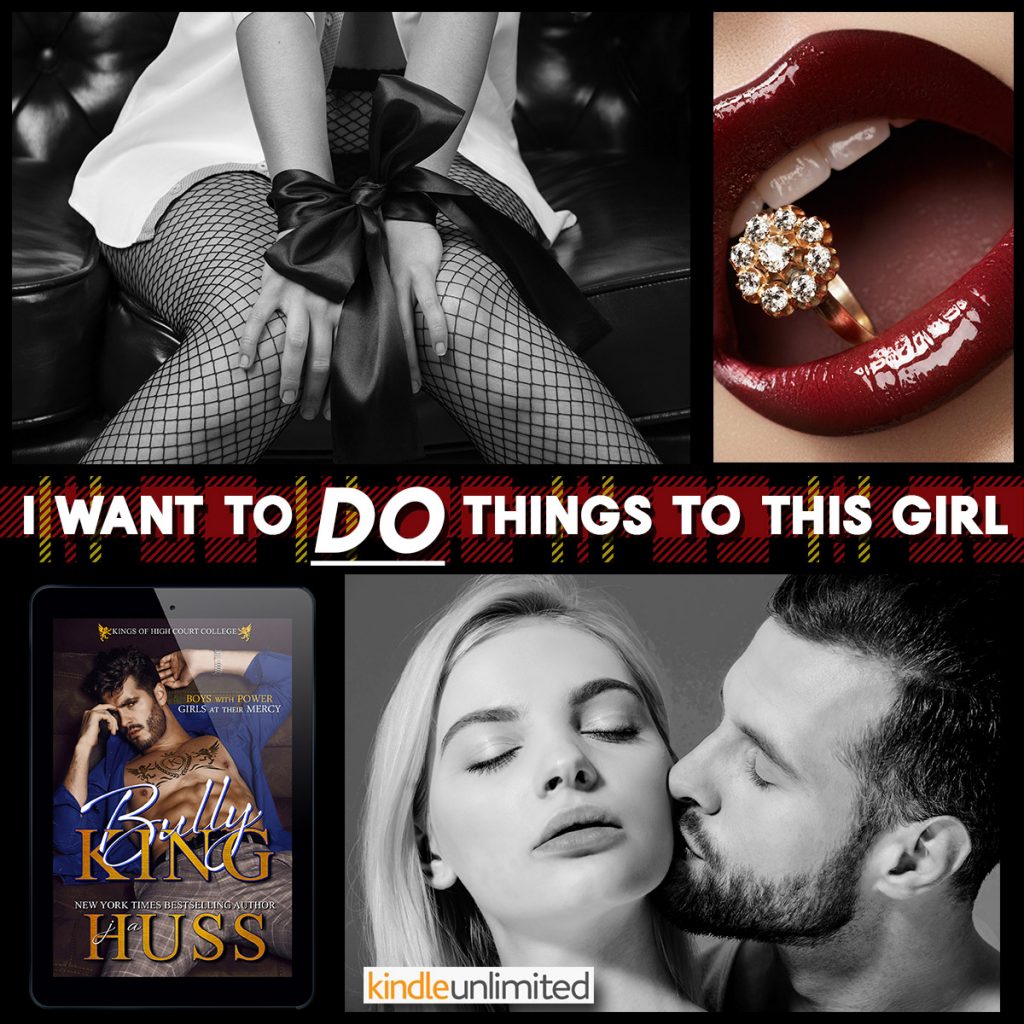 PRE-ORDER RULING CLASS, releasing September 2nd!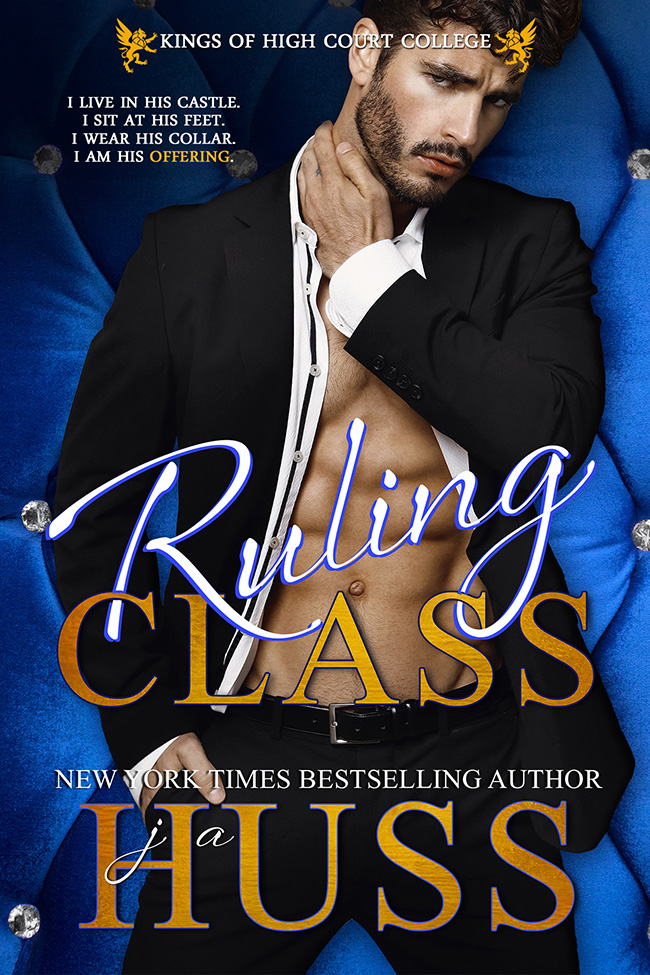 COVER PHOTO: Wander Aguiar
COVER MODEL: Andrew Biernet
DESCRIPTION
You want the diamonds?
You want the mansion?
You want the lake, and boats, and the cars?
You want the security?
And the man?
Then you do what you're told.
I live in his castle.
I sit at his feet.
I wear his collar.
I am his offering.
The Chosen Ones… the Ruling Class.
They are a breed apart.
And yes, that pedigree matters.
Not just anyone can rise above and become their equal.
It takes sacrifice.
Ruling Class is the final book in the Kings of High Court College Duet by New York Times bestselling author, JA Huss. It is a dark bully romance with triggers.
FREE TO READ IN KINDLE UNLIMITED
PRE-ORDER LINKS
UNIVERSAL: https://mybook.to/RULINGCLASS
Audible: COMING SOON
Amazon US: https://amzn.to/39E7S3x
Amazon UK: https://amzn.to/2XpxKLZ
Amazon CA: https://amzn.to/3jVoRTJ
Amazon AU: https://amzn.to/3hSFOfF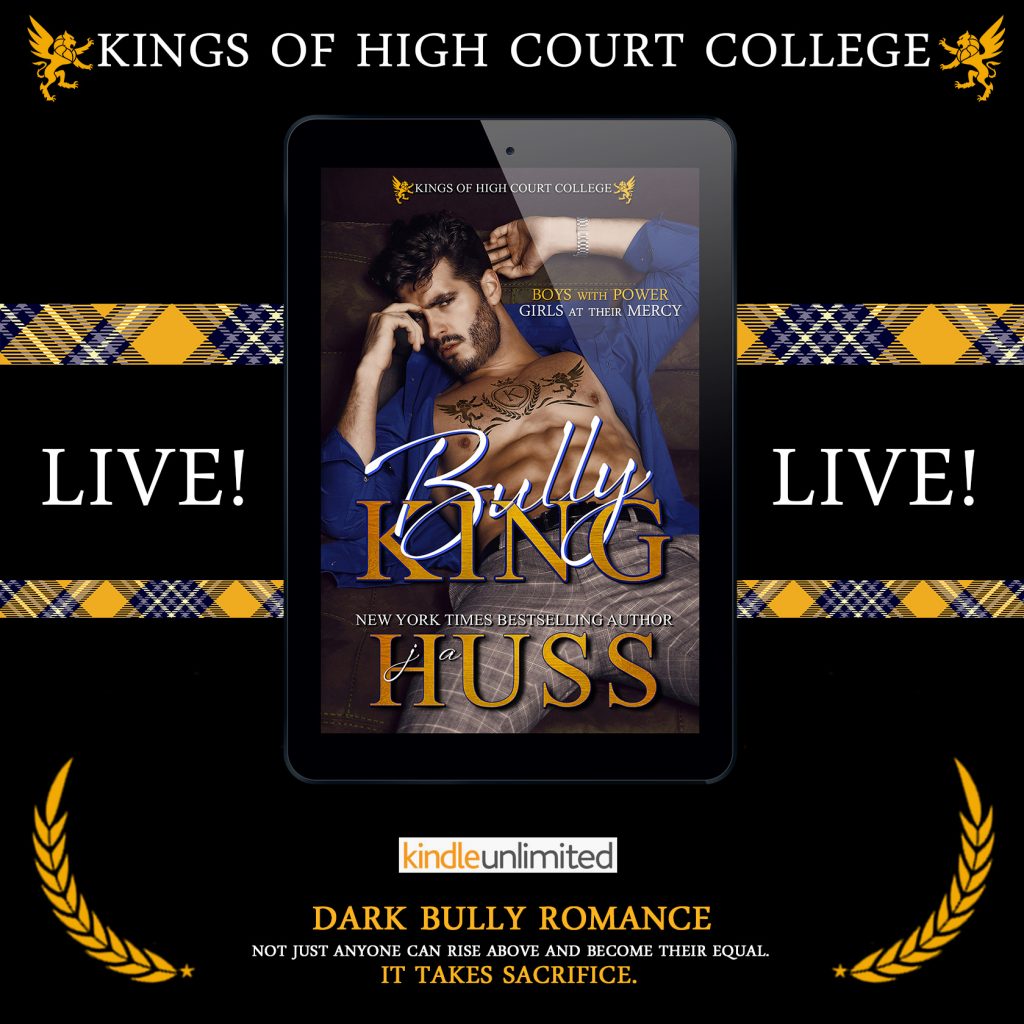 Related Posts