🔥🔥 HOT COVER REVEAL 🔥🔥
Tennessee Truths by Ashley Munoz is releasing on April 16th. Don't miss this second chance, bully romance is littered with simmering hate, destructive lies and ugly truths so damaging that you'll be glued to your kindle!! Pre-order today!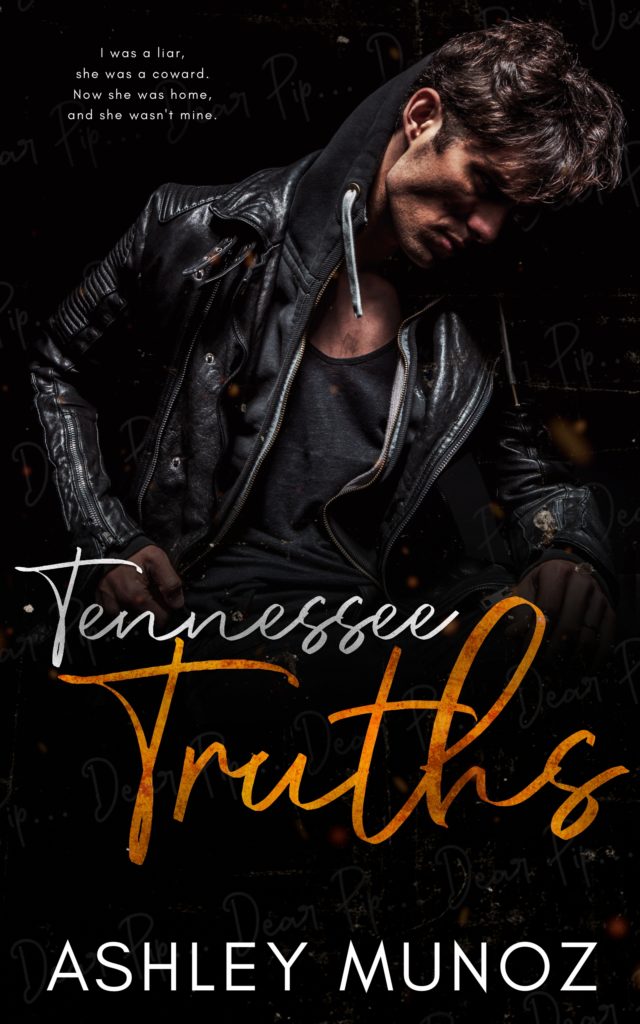 BLURB
Faith:
Our story was classic.
A typical fairytale.
Two young kids falling in love under an onyx sky, making vows they didn't understand.
He was my dream …and I naively thought I was his.
Until he bartered our love and sold me a lie.
Now, I'm returning to the life I once knew…but not as the pathetic mess that left five years ago.
I'm a married woman, wed to the richest man in Nashville.
But it seems I wasn't the only who changed during my time away…
Hardened by life, Jace Walker's glares drip with heat and derision.
He's got war in his eyes and venom in his veins.
I thought I would be safe coming back home, but it seems I only ran from my present to be caught in the cross hairs of my past.
Jace:
I traded my future for a life.
I knew what was on the line when I made the deal, I knew what I could lose, but I also knew that I didn't really have a choice.
I gambled and lost.
Now the one person I had dreamed of having a future with was walking back into my life bearing the last name and wearing the ring of another man.
Lips painted red, hair that same honey gold and there against her creamy throat was our promise to one another, still dangling, reminding me that I may have lied, but she ran.
I was a liar, she was a coward.
Now she was home, and she wasn't mine.
Add Tennessee Truths to your Goodreads TBR: http://bit.ly/379nnib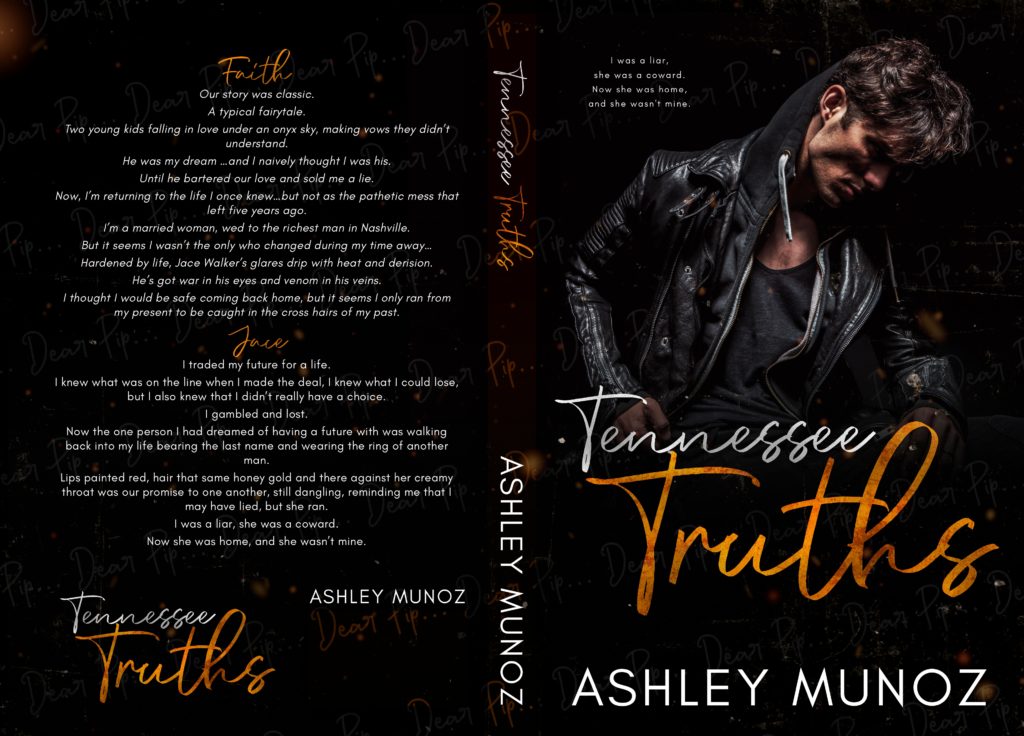 PREORDER LINKS
Amazon US: https://amzn.to/2BjJyUs
Amazon UK: https://amzn.to/3a8MUJe
Amazon AU: https://amzn.to/3abU932
Amazon CA: https://amzn.to/2wTGeQY
Bookbub: http://bit.ly/2Bgilll
EXCERPT
As if the air around the room shifted, I knew my time was up. His arrival always felt like the beginning of a hurricane, the few seconds I had to prepare myself was like standing in the center. Peaceful and calm.
Quick as lightning, I was tugging my books free, and situating my English essay. The last thing I wanted was to ruin my homework before classes even started. I was nearly situated, when I heard someone yell from the other end of the hall, "Seeds!"
I forced my eyes shut, shoving the nerves down like I did every day.
I didn't have to look to know that people were following him. Guys were offering their palms for high-fives, girls were smiling and vying for his attention. Jace divided the throng, like a wave, like nothing and no one was of any consequence, at least not enough to stop him or snag his attention.
Except me.
I was the stone he crashed upon with force and destruction.
"Seeds." His southern lilt drew my eyes up. Striking blue orbs assessed me from under dark, drawn brows.
"Jace," I exhaled, hoping he couldn't hear the heavy thud in my chest at his presence. I hated him. I prayed he would get swept away in the Mississippi river on a regular basis…but more reverently, more secretly I also wrote out the spelling of his last name in a thousand different fonts, testing to see how it would look attached to my first.
GIVEAWAY
To celebrate the cover reveal of Tennessee Truths, Ashley Munoz is giving away a $25 Amazon gift card. Head to her Facebook page to enter:
TEASERS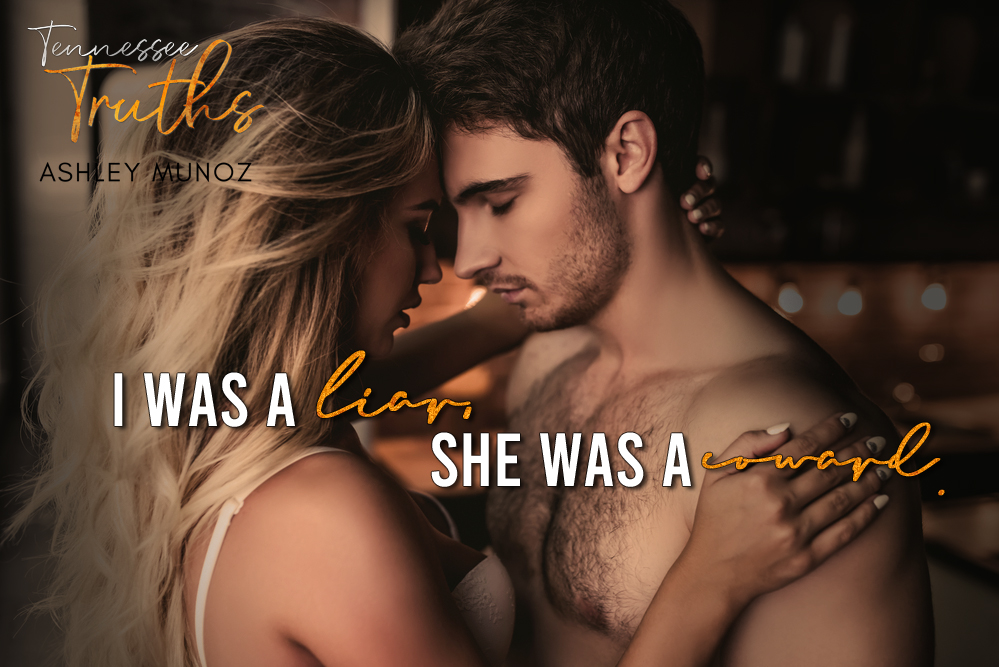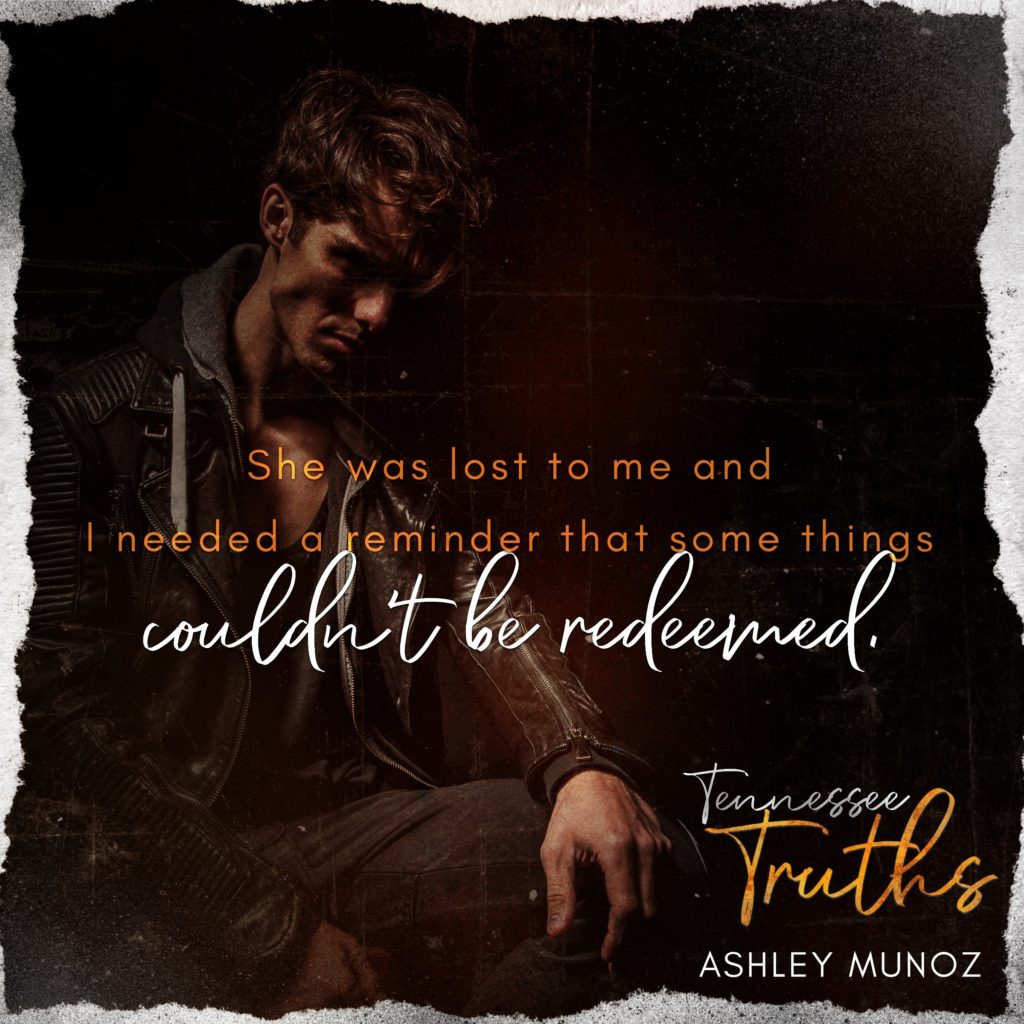 ABOUT THE AUTHOR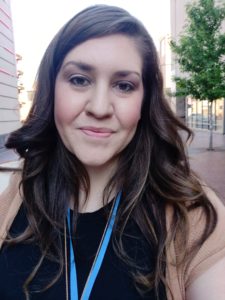 Ashley was born in Nebraska, but raised in Oregon where she lives with her four children and husband.
If she's not helping her husband with DIY projects around the house, she's writing or sneaking off to a corner to read.
AUTHOR LINKS
FB Author Page:http://bit.ly/2LxktNK
ReaderGroup: https://www.facebook.com/groups/700042813665618/
Instagram: http://bit.ly/2WzBFmC
BB: https://www.bookbub.com/profile/ashley-munoz
GR: https://www.goodreads.com/author/show/18233596.Ashley_Munoz
AMZ Author Page: https://www.amazon.com/-/e/B07H76L9R5
Newsletter Sign up: www.ashleymunozbooks.com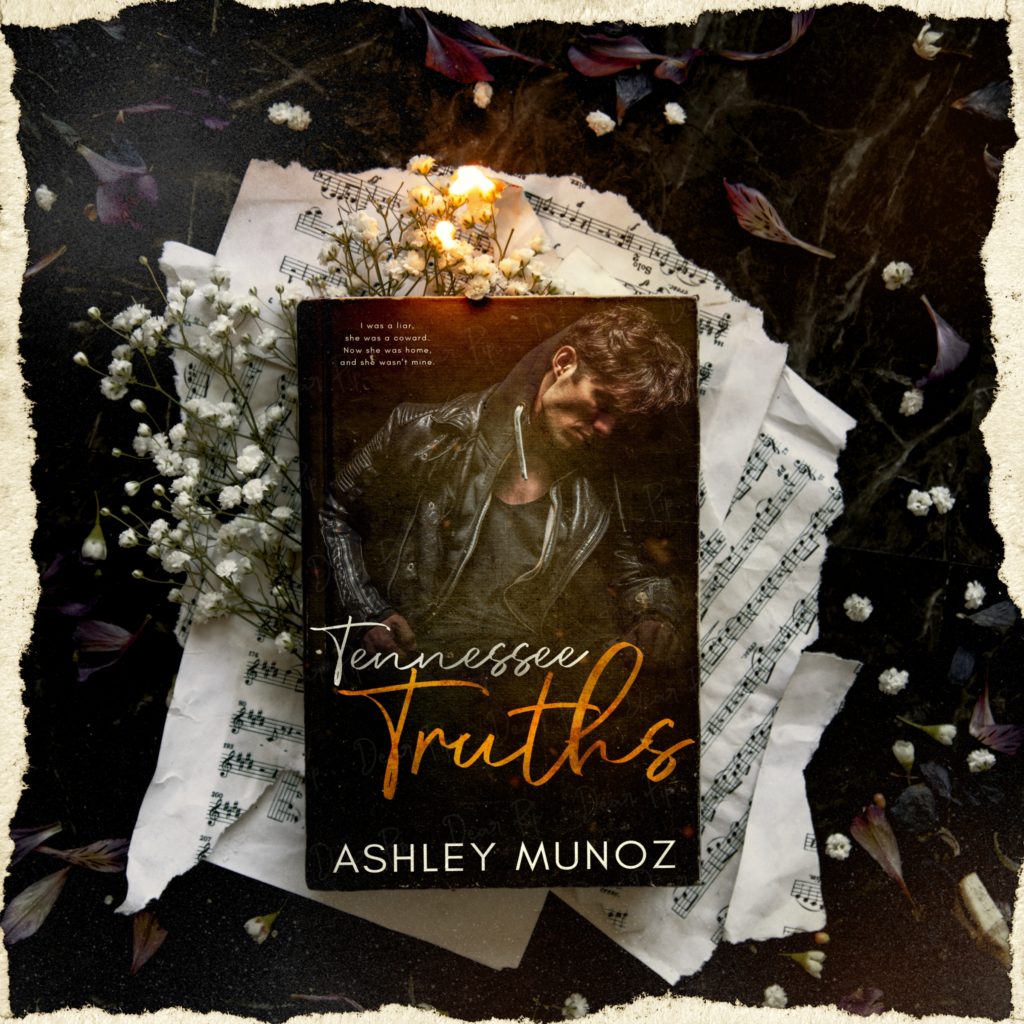 Related Posts