Made for Romeo

by Natasha Madison
Series: Made For
Published by Self on 6/2/23
Genres: Contemporary Romance
Buy on Amazon US | Audible
Goodreads


Find the Author: Website, Twitter, Facebook, Goodreads, Amazon, Instagram, Newsletter

Also in this series:
Made For Me
From Wall Street Journal and USA TODAY bestselling author Natasha Madison comes a brand new stand-alone enemies to lovers, second chance sports romance.
A spin-off from the Hollywood Royalty Series & The Only One Series

Gabriella Stone
Moving to LA was my dream since I was thirteen.
By the time I was twenty, I was sought out by some of the most beautiful people in the world to take their pictures.
No one cared that I came from a hockey dynasty.
Everything was perfect.
Then I met him.
It was supposed to be a one-time thing.
But it ended up being more. So much more.
Until he betrayed me.

Romeo Beckett
Growing up in LA, everyone knew I came from Hollywood royalty.
Following in my father's legendary footsteps, I learned early on not to fall for the shallow shine of this city.
When I met her, I didn't know she was what I'd been looking for.
In one night, I ruined everything.
She left without a second thought.
I've spent every day since becoming the man she deserves.
She thinks it's over.
She's wrong.
It's time to win her back.
Made For Romeo by Natasha Madison collides this author's Hollywood Royalty series with her Hockey Royalty (all her hockey books) series and I was all here for it. Gabriella Stone, daughter of Justin Stone, son of the great Cooper Stone, was a force to be reckoned with. She is smart, driven, and strong. She was hurt by someone she loved and was determined to never go back there. Romeo Becket, son of the Tyler Beckett, Hollywood royalty, hurt the woman he loved and spent months trying to become a better man. The man Gabriella deserved.
Romeo knew he made a huge mistake. He would do anything to prove he is a different man. The man for Gabriella. He was remorseful, protective, caring and gave it his all. Even with all the hurt of the past, their connection, chemistry and love was still there. But was it enough? I loved watching them reconnect and grow together. And as always, I loved seeing the family, friends again, as well as the characters from Hollywood Royalty. They feel like family at this point and I am so excited for the next one in the series as well!
FREE IN KINDLE UNLIMITED
Grab Your Copy!
https://amzn.to/42kVgIo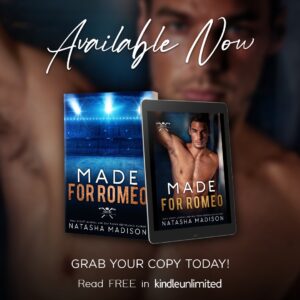 Hosted By: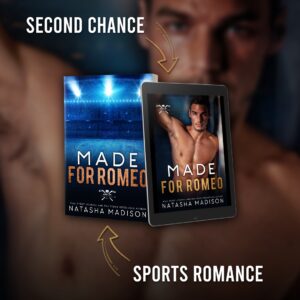 Related Posts