Check out the HOT cover for Fade-Out by D. Kelly! Are you ready for Eli and Rory's story? #ComingMarch11th
Cover created by Regina Wamba
https://www.facebook.com/ArtistReginaWamba/
Eli
Rory Weston.
Independent.
Intelligent.
Gorgeous as hell.
She understands me in ways no woman ever has, but I've kept her at a distance because I knew she'd inevitably break my heart. And she did—the night she slept with another man. My mistake was falling in love, and it's one I'll never make again.
Rory
Eli Watts.
Smart.
Loyal.
And the most stubborn man I've ever met.
He's a superstar who's insecure when it comes to love. I've wanted him from the moment we met. One night, I made a mistake I'll always regret, but it solidified the one thing I've known for years: Eli is the love of my life. I'll do whatever it takes to prove my love is real, and this time, I'm not letting him push me away.
Fade-Out is an Illusion Series novel. While you can enjoy it as an interconnected standalone story, it is much better when read as part of the series as a whole. If you'd like to start from the beginning, please read Just an Illusion – Side A.
PREORDER NOW!
Amazon US: https://amzn.to/32rnMtW
Kobo: http://bit.ly/2o4e0yY
Nook: http://bit.ly/2MtEe7h
Apple: https://apple.co/31sIPe3
Google Play: http://bit.ly/2Rx7612
Amazon UK:https://amzn.to/2BnkprW
Amazon CA: https://amzn.to/31tZEWa
Amazon AU: https://amzn.to/31sLqon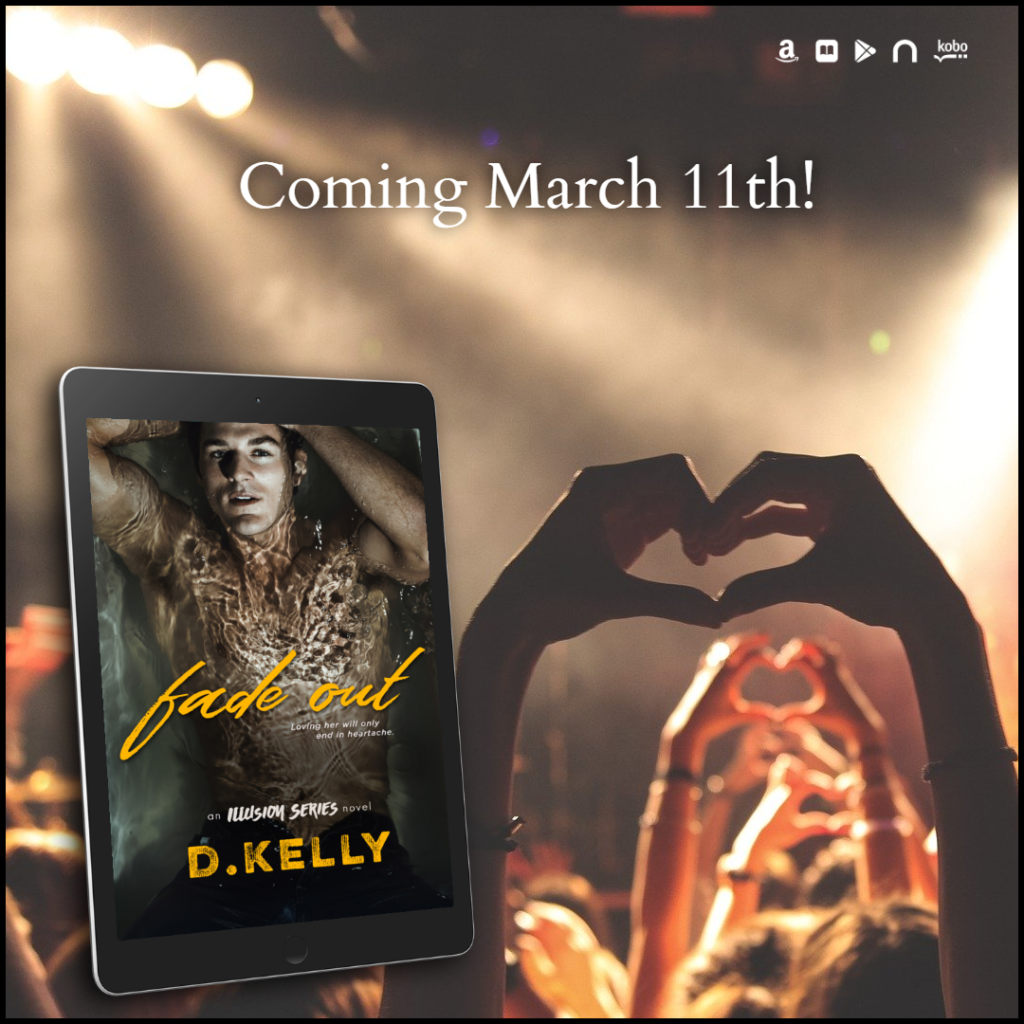 D. Kelly, author of The Acceptance Series, The Illusion Series, and standalone companion novels Chasing Cassidy and Sharing Rylee, was born and raised in Southern California. She's a wife, mom, dog lover, taxi, problem fixer, and extreme multi-tasker. She married her high school sweetheart and is her kids' biggest fan.
Kelly has been writing since she was young and took joy in spinning stories to her childhood friends. Margaritas and sarcasm make her smile, she loves the beach but hates the sand, and she believes Starbucks makes any day better.
A contemporary romance writer, D. Kelly's stories revolve around friendship and the bond it creates, strengthening the love of the people who share it. For all things D. Kelly, you can visit her website: http://www.dkellyauthor.com
AUTHOR LINKS
Facebook Reader Group: https://www.facebook.com/groups/239952459522719/
Facebook: https://www.facebook.com/dkellyauthor
Twitter: https://twitter.com/dkellyauthor
Pinterest: https://www.pinterest.com/deekellyauthor/
Amazon: https://www.amazon.com/D.-Kelly/e/B00J8QGIVC
Instagram: https://www.instagram.com/d_kelly_author/
Goodreads: https://www.goodreads.com/author/show/7492436.D_Kelly
Newsletter: http://www.dkellyauthor.com/mailing-list/
Bookbub: https://www.bookbub.com/authors/d-kelly
Book and Main: https://bookandmainbites.com/users/8035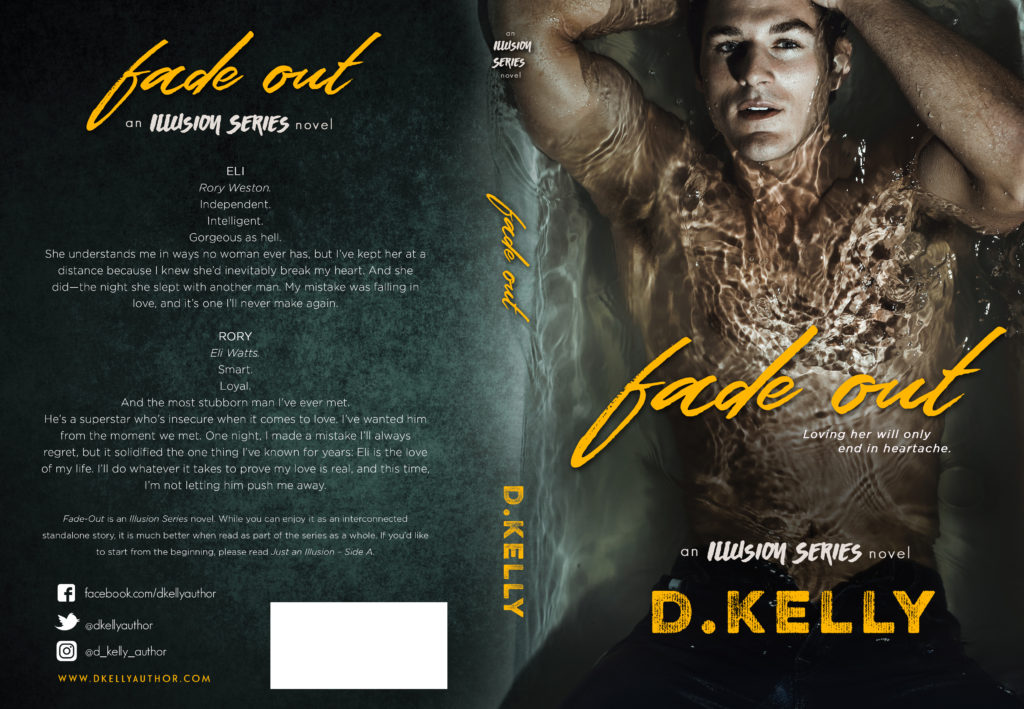 Related Posts