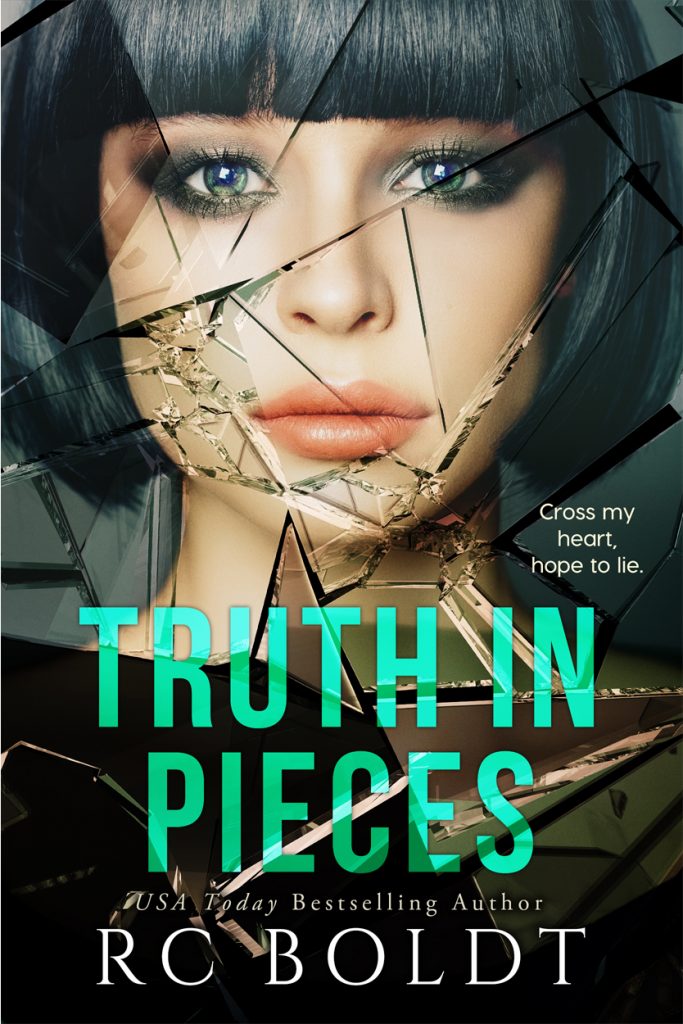 Cross my heart, hope to lie.
Truth in Pieces by RC Boldt is now live!
From the author of Hell Hath No Fury, RC Boldt melds sizzling romance with this unique tale of intrigue and deceit that will keep readers guessing until the very end…

Ruthless. Cunning. Deadly. That's Nico Alcanzar, Miami's biggest drug cartel leader.

And I've found myself directly in his crosshairs. He plans to use me to eliminate his number one competitor.

I become embedded in his life where he watches my every move. Then, I find myself doing the unthinkable: I fall for the glimpses of the man beneath the dark, menacing exterior.

I want him. The criminal. The murderer. The lover. The protector. The man who never asked for my heart.

The further I fall, the more ensnared I become in his tangled web of lies, masking the truth beneath.

Because when it comes to the art of deception, nothing is as it seems.
Download today on Amazon, Apple, Google Play, Kobo, Nook!
Amazon: https://amzn.to/2xGhbSd
Apple: https://apple.co/2L0e7Do
Nook: https://bit.ly/2SIMKlz
Kobo: https://bit.ly/3cbkyPU
Google Play: https://bit.ly/2W8I0rx
Goodreads: https://bit.ly/3bR7M9S
Meet RC Boldt
RC Boldt enjoys long walks on the beach, running, reading, people watching, and singing karaoke. If you're in the mood for some killer homemade mojitos, can't recall the lyrics to a particular 80's song, or just need to hang around a nonconformist who will do almost anything for a laugh, she's your girl.
Connect with RC Boldt
Website: http://www.rcboldtbooks.com
Goodreads: https://www.goodreads.com/author/show/14543027.R_C_Boldt
Amazon: https://amzn.to/2Kq1H9C
Facebook: http://bit.ly/RCBoldtFB
Facebook Group: https://www.facebook.com/groups/BBBReaders/
Instagram: http://bit.ly/RCBoldtIG
Twitter: https://twitter.com/RC_Boldt
Bookbub: http://bit.ly/RCBoldtBB
Book+Main: https://bit.ly/3jEf18z
Related Posts