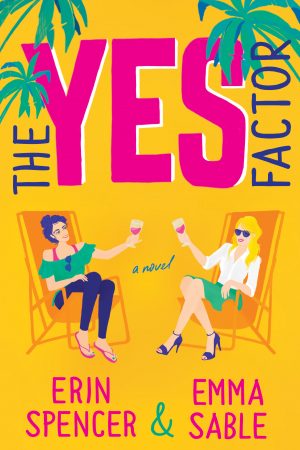 'A delightful, authentic and witty story! Chick Lit fans, do not miss this book.' Devney Perry, USA Today Bestselling author
Just what do you find out when all of your no's turn into The Yes Factor?
The Yes Factor, the contemporary rom-com debut novel by Erin Spencer and Emma Sable, is live!
Liv just wants her best friend Bex to find love.
Bex just wants to stay in bed with Outlander.
With 40 just around the corner, divorced, single mom Bex is too busy being a chauffeur for her teenage daughter to bother swiping for dates.
Her best friend Liv, who is married to the supposedly perfect man, swoops in from London on a mission to get Bex out of her own bed and into someone else's. Liv pushes Bex into a week-long whirlwind of dates, awkward kisses and missed connections.
What could possibly go wrong when Bex agrees to Liv's harebrained scheme of saying Yes to every possible suitor? And why is Liv so intent on fixing Bex's love life, or lack thereof?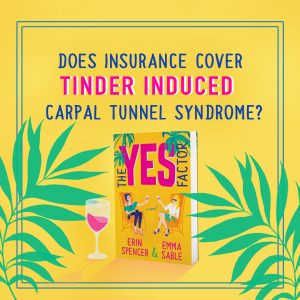 Download today!
Audible: https://www.audible.com/pd/The-Yes-Factor-Audiobook/B0891LMTQS
Narration by Ava Erickson and Andi Arndt
Meet Erin & Emma: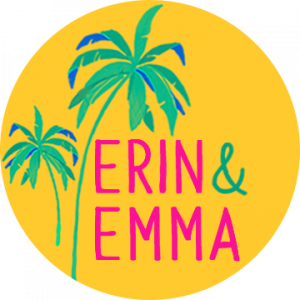 Erin Spencer and Emma Sable are two Southern girls who met in L.A. at a mutual friend's engagement party. They bonded over their shared love of fried shrimp, queso, and The Golden Girls. After a girls' night out in Hollywood to celebrate Emma's birthday, the two were inspired to begin writing The Yes Factor, their first novel together.
To celebrate finishing the novel, Erin and Emma travelled to the Amalfi coast where they enjoyed a week of sunshine, pasta, and Pinot Grigio. And where a few notes might have been scribbled for their next book, too!
Erin lives in L.A. and Emma now lives in London.
Connect with Erin and Emma:
Instagram: https://www.instagram.com/byerinandemma/
Facebook: https://www.facebook.com/ByErinAndEmma/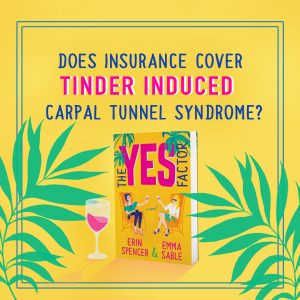 Related Posts