Genres:
Contemporary Romance
Buy on Amazon US
|
Audible
Goodreads
Not her. No way. Never again.
But I need a fake girlfriend…fast.

I'm about to lose everything.
And I know just the person who can help.
The little liar that she is.

Lia Heart and I share a past.
Not just the dirty, sweaty, get tangled between-the-sheets kind.
Getting over her wasn't easy.
But convincing her to help should be.
She owes me.

First I have to suck it up and pretend she didn't rip my heart from my chest.
Easier said than done.
I can't forgive or forget.
Then again, this is just business.
Nothing more.

Turns out my 'girlfriend' is as sweet and delicious as ever.
Temptation and chaos wrapped in a nice little package.
She's my heaven and hell.

When resisting her proves impossible, I tell myself it's only sex.
That a hate f-ck is just that.

Right?

I can't possibly be falling.

Can I?

No way. Not for her. Never again.
Famous last words.
A second chance romance where both characters will grab onto your heart? Yes, please! The Pretend Prince is just that, the story of Julius and Ophelia who met and fell in love on The Bachelor Show. Needless to say, things didn't end very well and three years later the two are back in each other lives. Full of emotion, this story will have you laughing one moment and tearing up the next. Julius and Ophelia's journey to a HEA isn't an easy one but it sure as hell is a good one! A must-read book!

🔥🔥 NEW RELEASE 🔥🔥
The Pretend Prince by Kim Karr is LIVE and FREE with Kindle Unlimited!
"…an adorable & fun & sexy second-chance Royal Romance!!" ~Bianca, BJ's Book Blog
AVAILABLE NOW & FREE IN KU!
Amazon: https://amzn.to/2HJj4ie
Paperback: http://bit.ly/TPP-Paperback
Audible: http://bit.ly/TPP-Audible
Add to GR: http://bit.ly/TPP-GR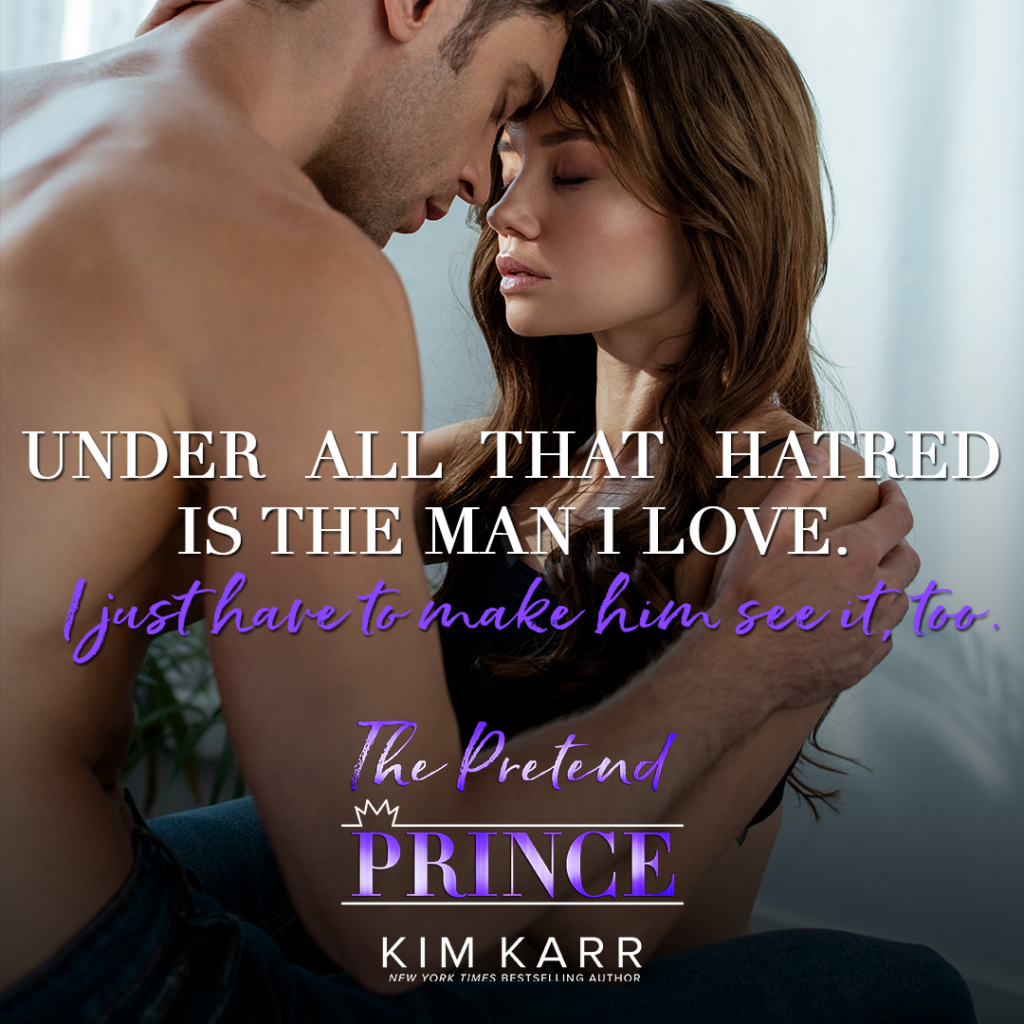 The author is giving away a signed set of the series (open international) on her FB page. Stop by to enter: https://www.facebook.com/132218663607627/posts/1478323558997124/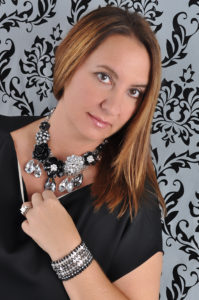 Reader * Chocolate Lover * Writer * Coffee Lover * Romantic * Beach Lover * Yoga Beginner
Kim Karr is a New York Times and USA Today bestselling author of eighteen novels. Best known for writing sexy contemporary love stories, she enjoys bringing flawed characters to life.
Her romances are raw, real, and explosive.
Her characters will make you laugh, make you cry, make you feel.
And her happily-ever-afters are always swoon worthy.
From the brooding rock star to the arrogant millionaire. From the witty damsel-in-distress to the sassy high-powered business woman. No two storylines are ever alike.
Get ready to fall in love.
PRIVATE READER GROUP: Hang out with Kim's Krew! (Hot guys, fun posts, & giveaways!)
➜https://www.facebook.com/groups/630362490322805/
WEBSITE: My website has all you need to know about me and my books!
NEWSLETTER: Sign up for my newsletter and get emails directly to your inbox whenever I release a book, have a sale, or host exclusive giveaways!
➜ https://app.mailerlite.com/webforms/view/537821#tab_form
MY BOOKS: To see what books I have available at your favorite retailer, simply click the links below:
AMAZON: http://amzn.to/1PHV3aT
IBOOKS: http://apple.co/1I4zzlT
KOBO: http://bit.ly/1T8fxIm
GOOGLE PLAY: http://bit.ly/1I4zLSi
AMAZON: Follow me on Amazon and get notified by them of my latest releases when they happen!
FACEBOOK AUTHOR PAGE: https://www.facebook.com/AuthorKimKarr/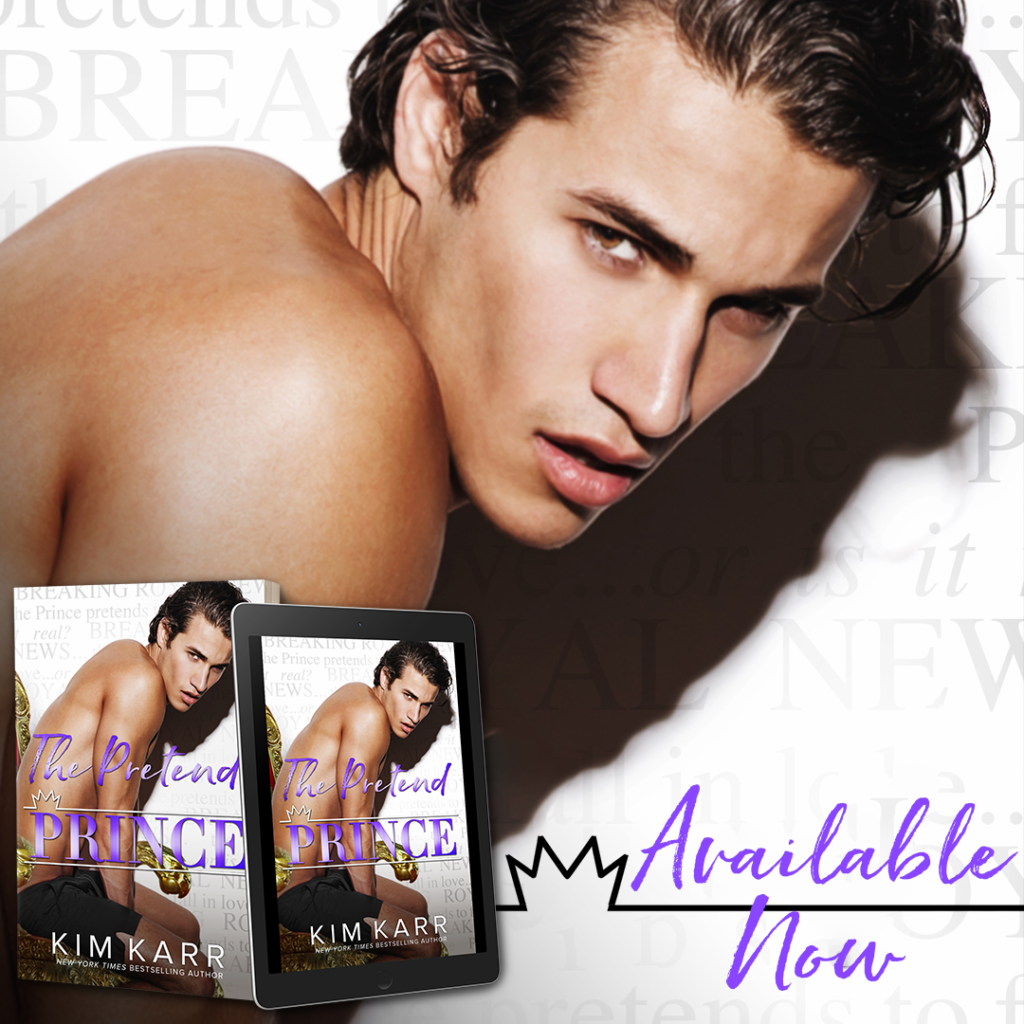 Related Posts