Genres:
Contemporary Romance

🔥🔥 COVER REVEAL 🔥🔥
Even brooding…
He's sexier than sin.
The HOT cover for The Pretend Prince by Kim Karr is here! #ComingMarch18th
Cover designed by: Hang Le: https://www.facebook.com/designsbyhangle/
Photographer: Wong Sim
Model: John Tagliaferro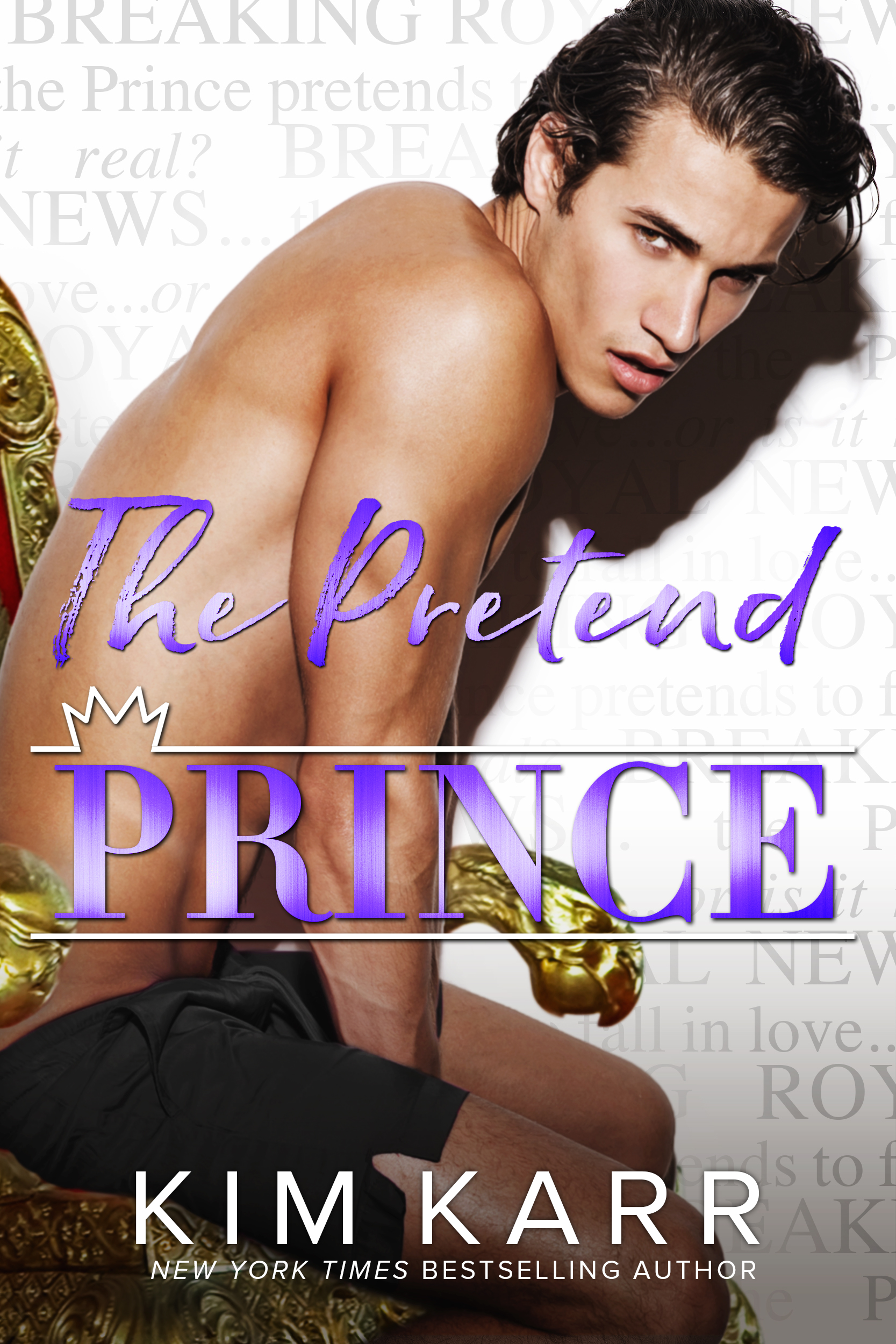 Not her. No way. Never again.
But I need a fake girlfriend…fast.
I'm about to lose everything.
And I know just the person who can help.
The little liar that she is.
Lia Heart and I share a past.
Not just the dirty, sweaty, get tangled between-the-sheets kind.
Getting over her wasn't easy.
But convincing her to help should be.
She owes me.
First I have to suck it up and pretend she didn't rip my heart from my chest.
Easier said than done.
I can't forgive or forget.
Then again, this is just business.
Nothing more.
Turns out my 'girlfriend' is as sweet and delicious as ever.
Temptation and chaos wrapped in a nice little package.
She's my heaven and hell.
When resisting her proves impossible, I tell myself it's only sex.
That a hate f-ck is just that.
Right?
I can't possibly be falling.
Can I?
No way. Not for her. Never again.
Famous last words.
PREORDER YOUR COPY TODAY:
Amazon: Link to come!
Apple: http://bit.ly/TPP-Apple
Nook: http://bit.ly/TPP-Nook
Kobo: http://bit.ly/TPP-Kobo
Paperback: http://bit.ly/TPP-Paperback
Audible: http://bit.ly/TPP-Audible
Add to GR: http://bit.ly/TPP-GR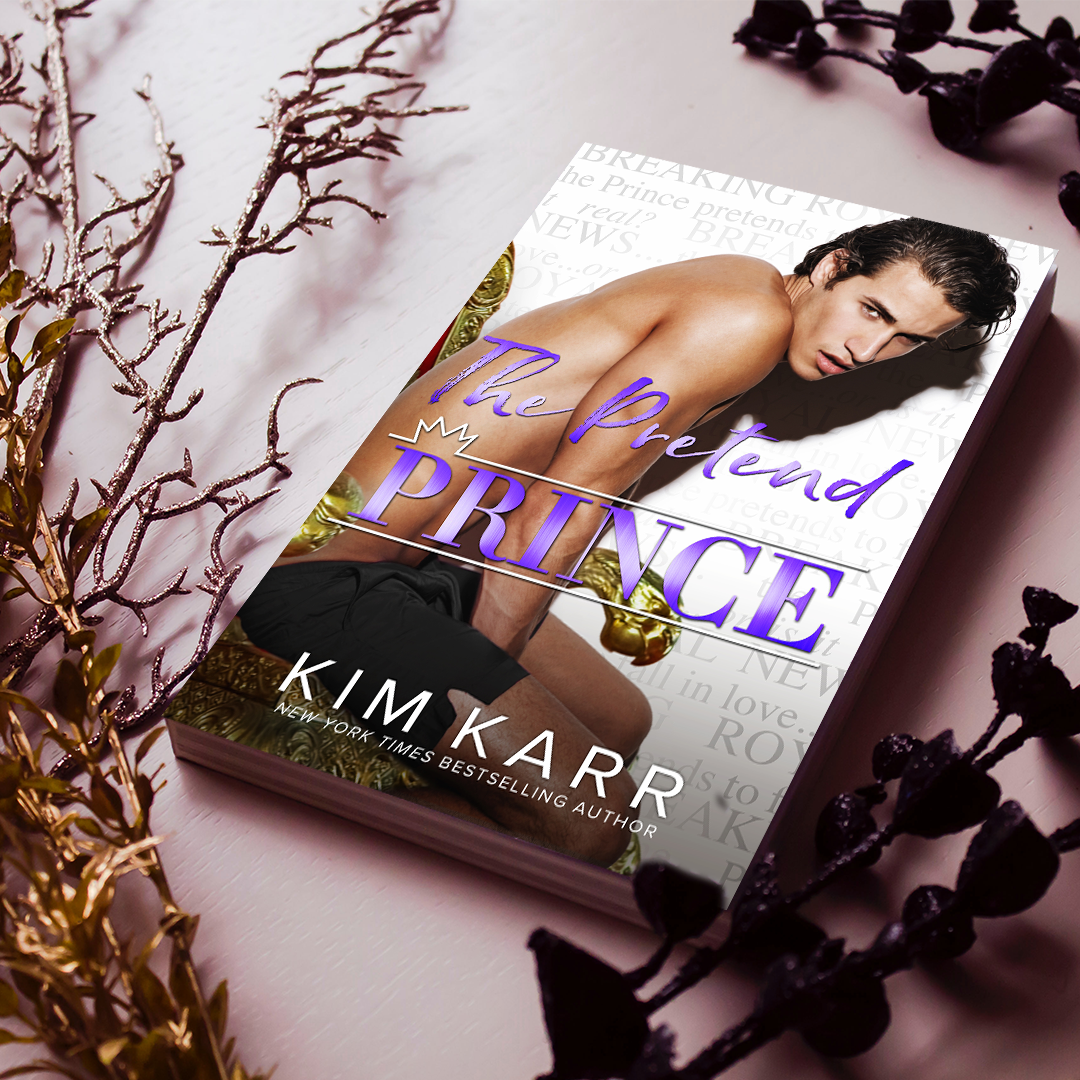 Ever so slowly, the doors begin to open despite my best attempts to stop them from doing so by punching the CLOSE button.
The woman boarding moves so fast, she nearly rams me against the back wall in her haste. The scent of vanilla and the contact sends such a rush of adrenaline through my body, I don't even need to glance down to know who it is.
Only one person has ever affected me like this.
Lia Heart.
Sweet.
Beautiful.
Captivating.
And a liar.
"I'm so sorry," she says, and her tone is just as sweet as I remember. Anger roils in my gut at the memory of her sweetness, and I glare down. She's busy staring at the folder in her hand and must not realize who she's run into.
"You should be," I snap.
Dropping the folder at the sound of my voice, she looks up, startled. "Julius?" Her quick intake of breath is enough to remind me of just how potent our chemistry had once been.
Had.
Once.
Been.
Not any longer, I remind myself. Too bad my body doesn't get the message because it reacts in a way I despise.

The author is doing a giveaway on her FB page. Please go here to enter: https://www.facebook.com/132218663607627/posts/1451075825055231/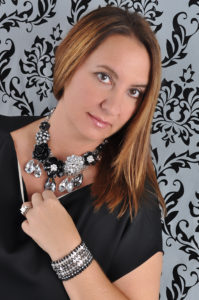 Reader * Chocolate Lover * Writer * Coffee Lover * Romantic * Beach Lover * Yoga Beginner
Kim Karr is a New York Times and USA Today bestselling author of eighteen novels. Best known for writing sexy contemporary love stories, she enjoys bringing flawed characters to life.
Her romances are raw, real, and explosive.
Her characters will make you laugh, make you cry, make you feel.
And her happily-ever-afters are always swoon worthy.
From the brooding rock star to the arrogant millionaire. From the witty damsel-in-distress to the sassy high-powered business woman. No two storylines are ever alike.
Get ready to fall in love.
PRIVATE READER GROUP: Hang out with Kim's Krew! (Hot guys, fun posts, & giveaways!)
➜https://www.facebook.com/groups/630362490322805/
WEBSITE: My website has all you need to know about me and my books!
NEWSLETTER: Sign up for my newsletter and get emails directly to your inbox whenever I release a book, have a sale, or host exclusive giveaways!
➜ https://app.mailerlite.com/webforms/view/537821#tab_form
MY BOOKS: To see what books I have available at your favorite retailer, simply click the links below:
AMAZON: http://amzn.to/1PHV3aT
IBOOKS: http://apple.co/1I4zzlT
KOBO: http://bit.ly/1T8fxIm
GOOGLE PLAY: http://bit.ly/1I4zLSi
AMAZON: Follow me on Amazon and get notified by them of my latest releases when they happen!
FACEBOOK AUTHOR PAGE: https://www.facebook.com/AuthorKimKarr/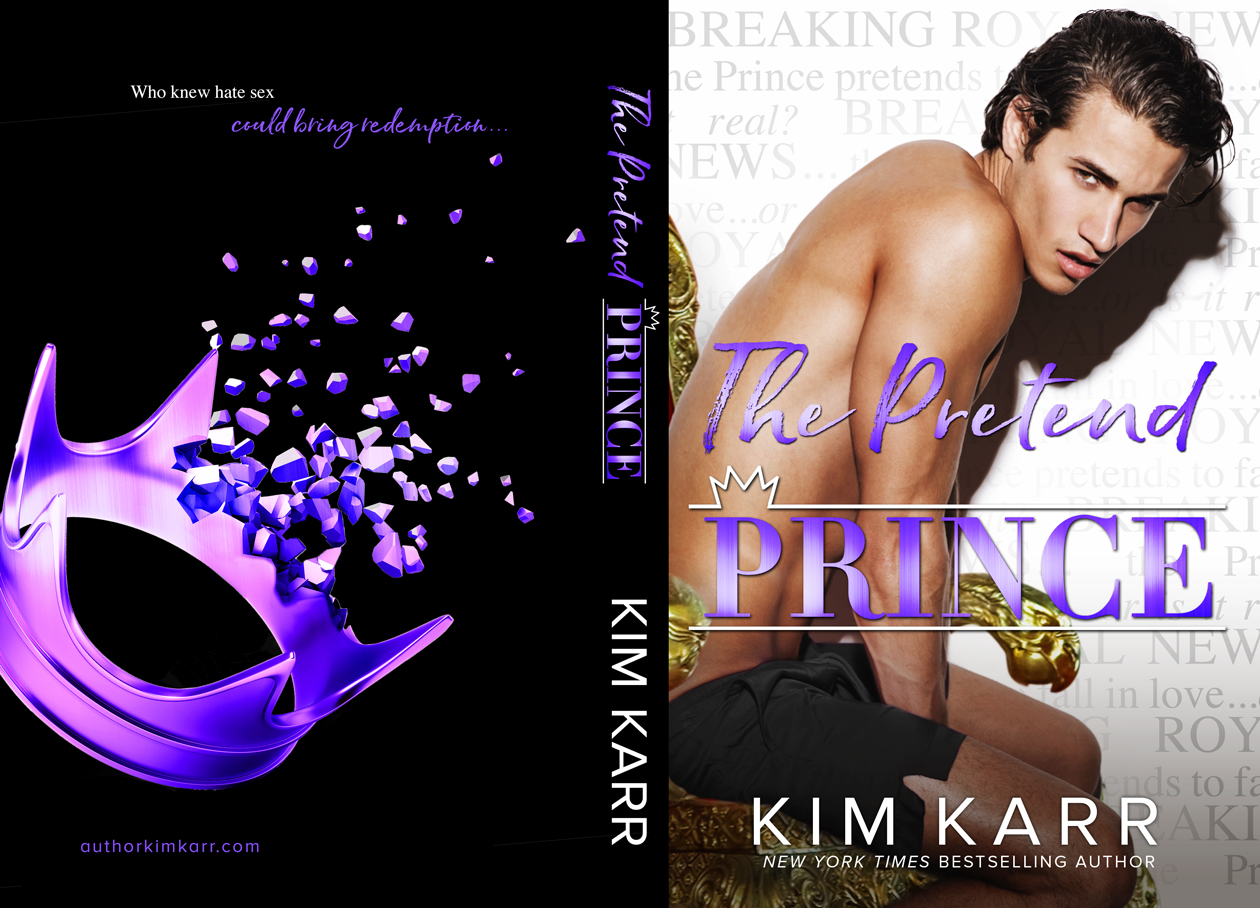 Related Posts