🔥🔥 COVER REVEAL 🔥🔥
Reckless Kiss by Tia Louise is coming August 10th!
One sensual touch; one reckless kiss. They say stay away from him. I say try and stop me…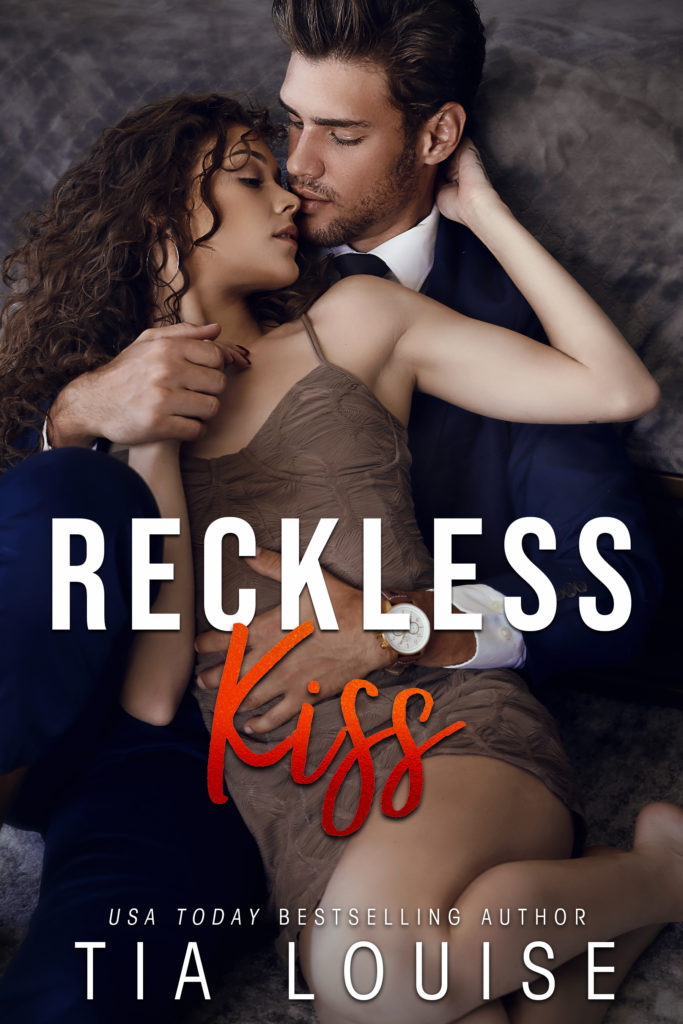 I love you too much to hate you…
Angelica Treviño was the most beautiful girl I'd ever seen.
I wanted to make her smile, but I had no idea when she did, she'd steal my heart.
Sunset eyes, waves of golden-brown hair, cute little butt…
I'm ready to meet the family and put a ring on it.
Instead, I'm on the wrong end of a gun, her older brother threatening to kill me.
It all started with a kiss…
Deacon Dring is a cocky rich boy with ocean-blue eyes, sexy brown hair, and a chiseled body.
Soft lips that melt my knees, that melt everything.
As a child, my family said he was bad.
They made me promise never to see him again.
But one touch of his hand, one reckless kiss, and I broke that vow…
Many times.
Now we're adults, and the price of lying is more than I'm willing to pay.
They say we can't be together. I say try and stop us.
(RECKLESS KISS is a stand-alone, forbidden, billionaire romance about two families who hate each other and the boy + girl who choose to love in spite of their violent past. No cheating. No cliffhanger.)
Cover Design: Lori Jackson.
Model: Lucas
★ Pre-Order RECKLESS KISS for ONLY 99 Cents Now!!!
Apple: https://smarturl.it/ICYab
Nook: https://smarturl.it/ICYn
Kobo: https://smarturl.it/ICYkb
Google Play: https://smarturl.it/ICYgp
Amazon: *Live Release coming Aug. 10!
Audiobook: *Coming Aug. 10! Narrated by Jason Clarke + Samantha Brentmoor!
★GOODREADS: http://bit.ly/39P9hUc
(*RECKLESS KISS will release LIVE into Kindle Unlimited at 99 cents. Wide readers, please pre-order now, as it will be Amazon Exclusive starting Aug. 11!)
★ Get an ALERT when it goes LIVE:
*Text TIALOUISE to 64600 for a New Release Alert. (U.S. Only)
*Sign up for my Newsletter and get an email as soon as it's live: http://smarturl.it/TLMnews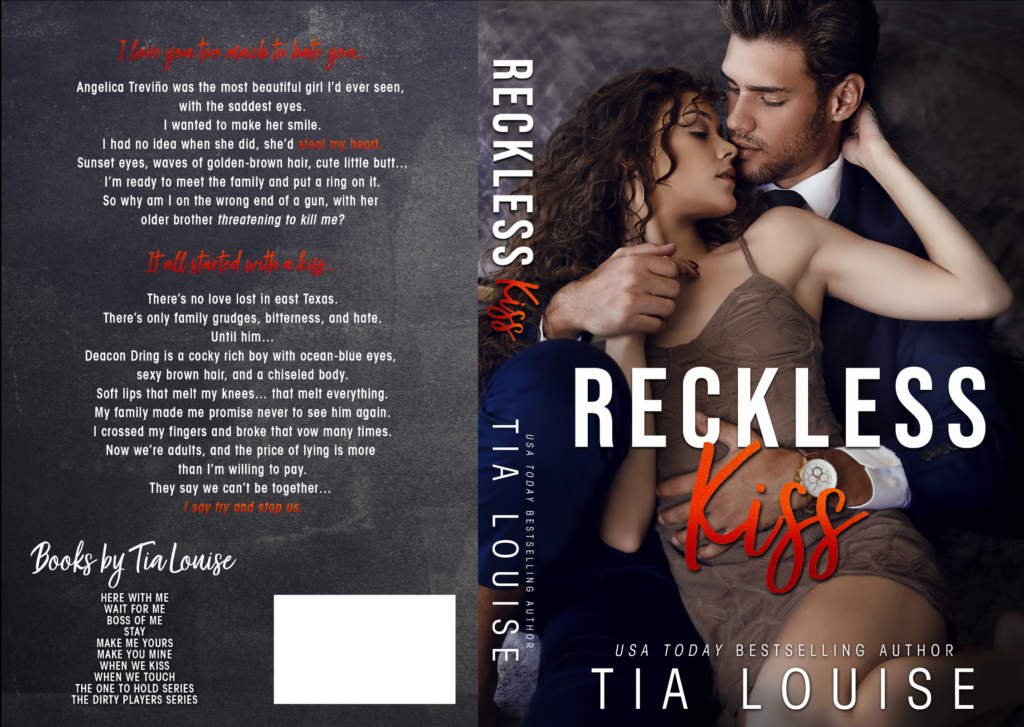 Tia Louise is the USA Today bestselling, award-winning author of When We Touch, the "Bright Lights," "One to Hold," and "Dirty Players" series, and co-author of the #4 Amazon bestseller The Last Guy.
After being a teacher, a book editor, a journalist, and finally a magazine editor, she started writing love stories and never stopped.
Louise lives in the Midwest with her trophy husband, two teenage geniuses, and one grumpy cat.
Connect with Tia Louise
Newsletter: http://smarturl.it/TLMnews
Website: http://www.authortialouise.com/
BookBub: https://www.bookbub.com/authors/tia-louise
Goodreads: https://www.goodreads.com/Tia_Louise
Pinterest: http://pinterest.com/AuthorTiaLouise
Instagram: https://www.instagram.com/authortlouise
Twitter: https://twitter.com/AuthorTLouise
Facebook: https://www.facebook.com/AuthorTiaLouise
Amazon Author Page: http://smarturl.it/TLMAA
Book + Main: https://bookandmainbites.com/tialouise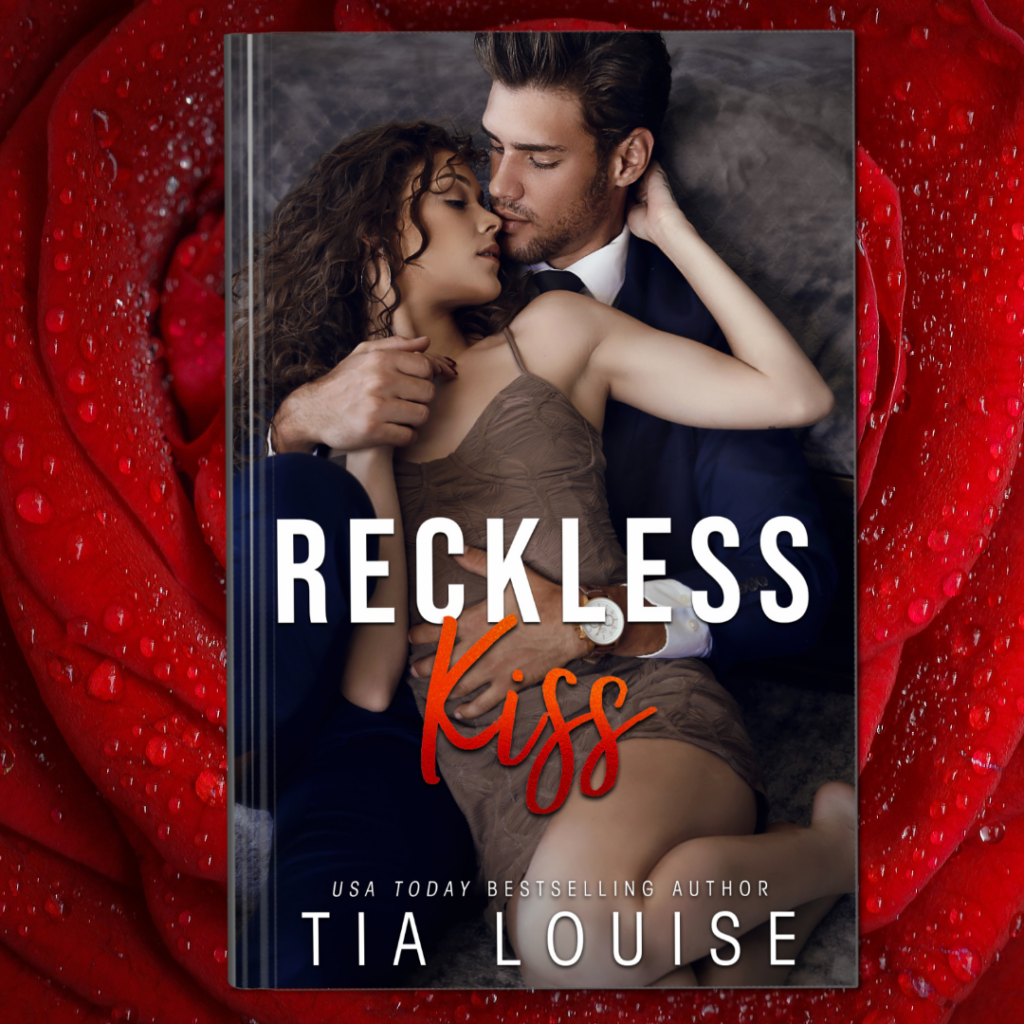 Related Posts