🔥🔥 NEW RELEASE 🔥🔥
Exposed by Willow Aster is LIVE!!! FREE in KU!
"A royal story set in background of conspiracies, manipulations and deceptions, Exposed is a whirlpool of intense emotions. The characters are beautifully broken. Their feelings are raw, gritty and incredibly terrifying. The story sucked me in and left its permanent mark on my heart." ~PP's Bookshelf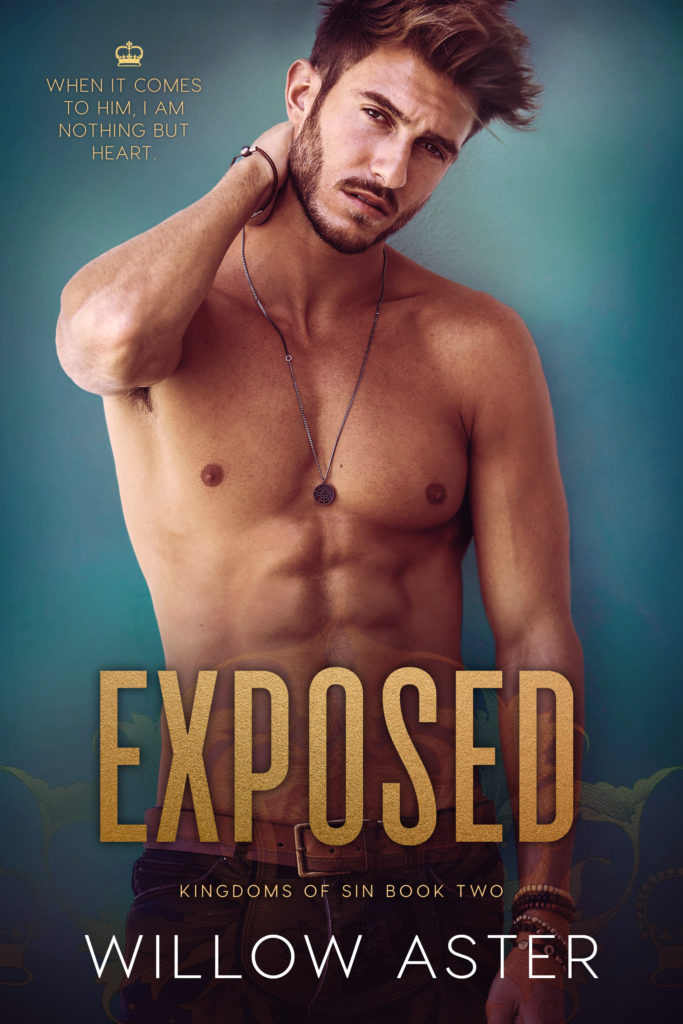 It was never a question of love.
I knew I loved Elias Lancaster and that he loved me.
At least I always thought he did.
But for some reason, he always found an excuse not to be with me.
The pain I felt as my childhood love rejected me, again and again, after promising me the world when we were kids…
Well, it just wouldn't go away.
No matter how hard I tried.
Desperate times called for desperate measures, and I never wanted to be considered desperate, but I knew if something didn't change soon, I'd lose Elias for good and die of a broken heart.
No one told me how many times my heart could break in the process.
Start reading today!
Amazon US: http://bit.ly/Exposed-US
Amazon UK: http://bit.ly/Exposed-UK
Amazon CA: https://amzn.to/2SM6rd9
Amazon AU: http://bit.ly/Exposed-AU
Goodreads: http://bit.ly/Exposed-GR
Catch up on the series with Downfall, book 1, and find out why readers are falling in love with this series!
Amazon US: http://bit.ly/Downfall-US
Amazon UK: http://bit.ly/Downfall-UK
Amazon CA: http://bit.ly/Downfall-CA
Amazon AU: http://bit.ly/Downfall-AU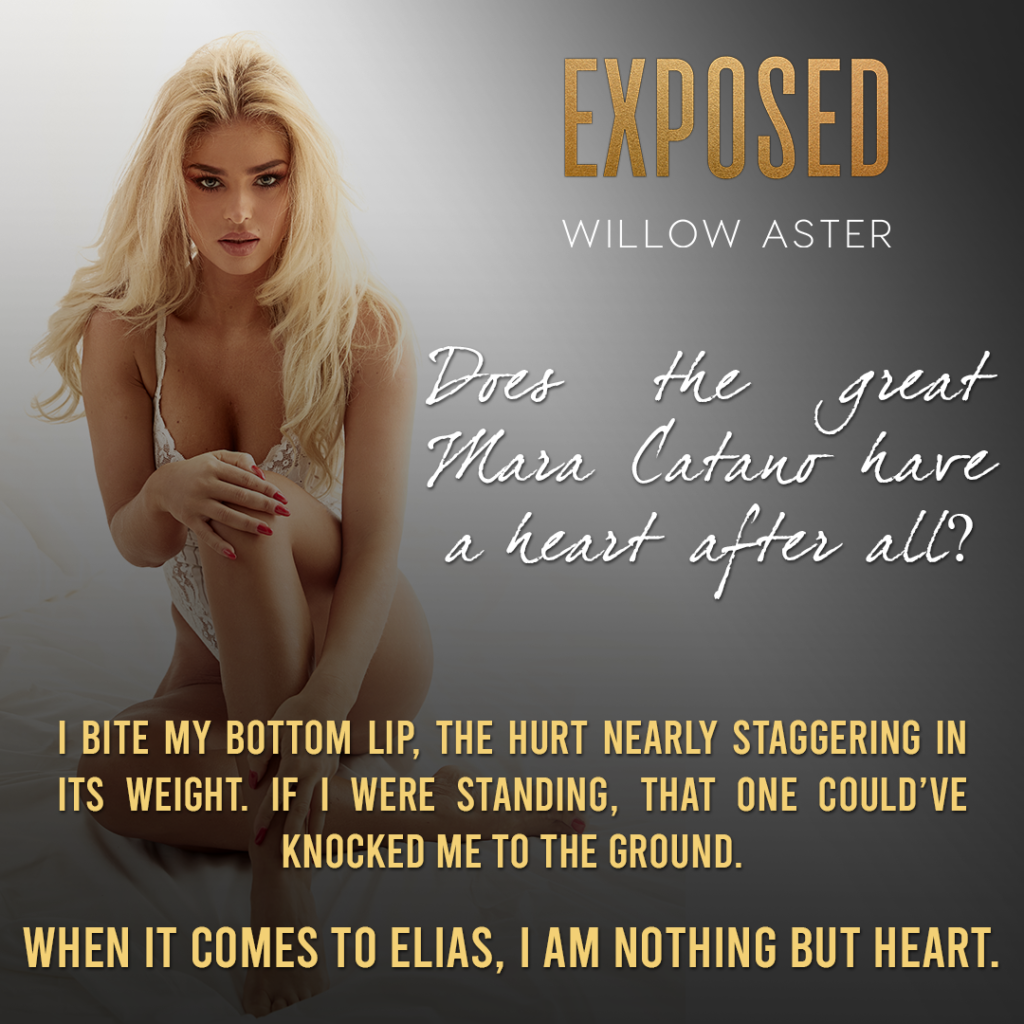 I lean in closer. "Be careful, your mask is slipping. You almost seem like the girl I grew up with right now." I both love and hate seeing the real her. It's driven me out of my mind that for years now, Mara has put on a mask around everyone but me. "Wouldn't want anyone to get the wrong idea and see that you're actually a caring person." I lower my voice. "I have nothing to say to you."
The hurt flashes across her eyes but is gone within a blink. In my mind, I see her when she was ten, when she thought I was ignoring her for a week because my mother wouldn't let me go play with the princess. She locked me in my room when I snuck out, not letting me out for so long I thought I'd die in that bedroom. Those were the dark days with my mother, the days I still try to stuff down inside. I'd give anything if I could erase them from my memory. The hurt on Mara's face back then when I was able to go outside again but didn't tell her where I'd been or what had happened…it's the same look I saw just now.
It's these snapshots of us in my mind that make me turn back to her, make me think maybe there is a way…maybe we could have a chance.

The author is giving away a $50 Amazon Gift Card on her author page. Stop by to enter!
https://www.facebook.com/willowasterauthor/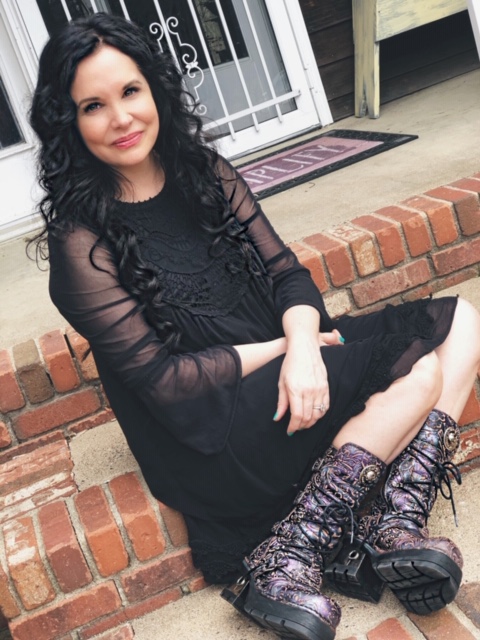 Willow Aster is a USA Today Bestselling author and host of Living in the Pages podcast. She lives in St. Paul, MN with her husband, kids, and rescue dog.
Website: www.willowaster.com
Facebook Author Page: https://www.facebook.com/willowasterauthor/
Twitter: https://twitter.com/WillowAster
Instagram: https://www.instagram.com/willowaster1/
Listen to her Living in the Pages podcast:
iTunes: https://bit.ly/2DzM9ZU
Android: http://bit.ly/2Uj5JkZ
Google Play: http://bit.ly/2SJE7bI
Related Posts