Downfall

by Willow Aster
Series: Kingdoms of Sin
Published by Self on 10/17/19
Genres: Contemporary Romance
Buy on Amazon US | Buy on Amazon UK
Goodreads

I was naïve to think my marriage to Luka Catano might work.

I was infatuated with him from afar…

Until I met him.

He loved the challenge of his next conquest, anyone would do...

Except me.

A wife was never something he wanted.

Torturous was not a strong enough word to describe how I felt when I was in a room with Luka. Besides hating nearly every word that came out of his mouth, I also drowned with lust every time I looked at him.

At times I thought he might feel the same.

But nothing prepared me for what his family would make me become.

🔥🔥 NEW RELEASE 🔥🔥
Downfall by Willow Aster is LIVE!!!
I devoured Downfall by Willow Aster. This story was full of angst, steamy chemistry, lies and a whole lot of drama. A marriage of convenience brought Luka and Eden together. Eden is ready to do what is expected of her, but Luka never wanted a wife. Now they are forced together and their chemistry may be steamy hot and yet, Luka keeps her at arm's length. Luka was not very likable through most of the story, but like Eden, I was drawn to him. Eden was not ready for how he would affect her. I am excited to read more of this series of standalones!
Goodreads: http://bit.ly/Downfall-WillowAster
START READING TODAY! Only $.99 for a limited time! FREE on KU!
Amazon US: https://amzn.to/32vcll2
Amazon UK: http://bit.ly/Downfall-UK
Amazon CA: http://bit.ly/Downfall-CA
Amazon AU: http://bit.ly/Downfall-AU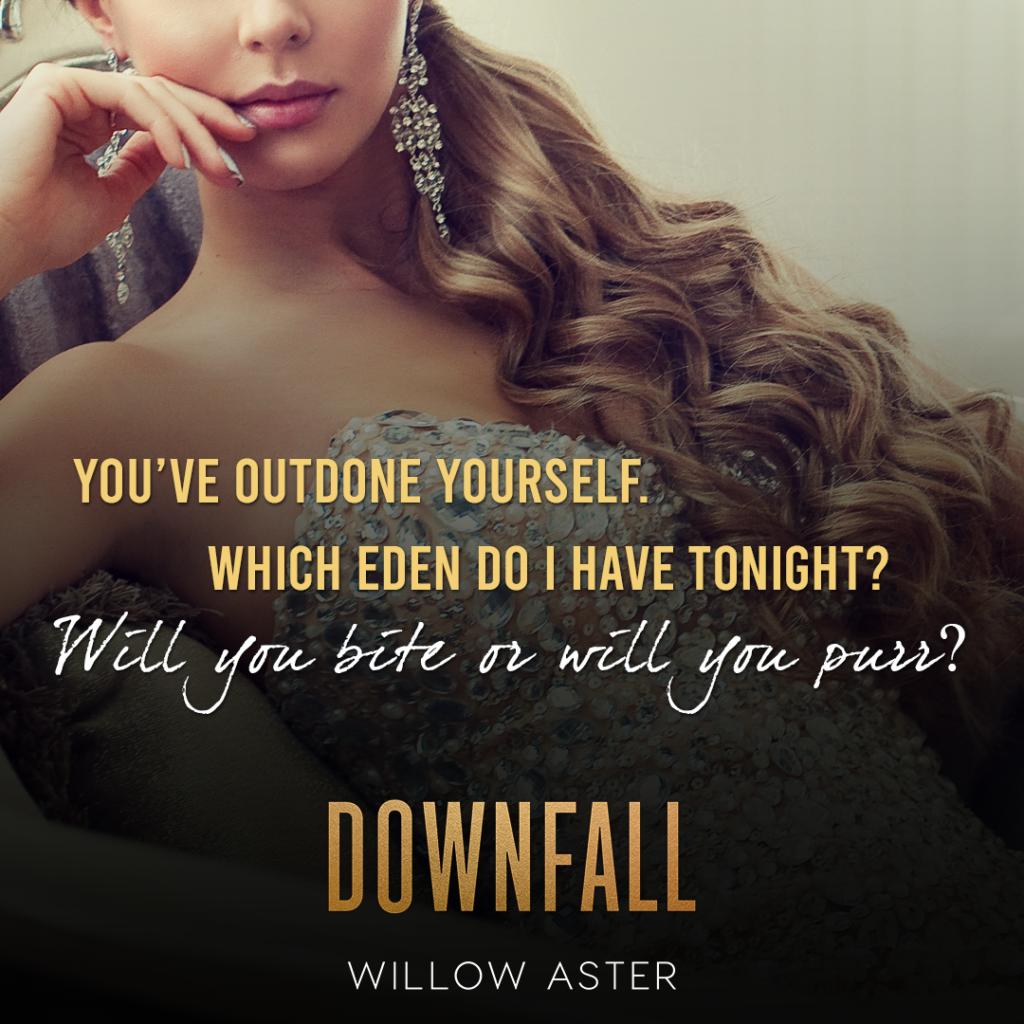 "You've outdone yourself," he says. "Which Eden do I have tonight? Will you bite or will you purr?"
"I could ask you the same thing."
He holds his hands out. "What do you think? Am I suitable to be by your side?"
"You clean up okay."
He smirks and steps closer to me, pulling me flush against him. "Keep playing the cool act. I know it shouldn't, but it gets me so hard." He presses into me to prove his point.
"Have you been drinking already?" I frown.
"This is me stone-cold sober."
"So there's nothing to excuse your behavior."
His hands go lower and when he still feels my skin, he frowns. His hands go lower still until they find material, which happens to be hugging my backside. He thrusts into me again and leans his forehead against mine.
"You don't want to excuse my behavior. You like me best this way. Hot and salivating over you. Admit it."
I shake my head. "You need to take a step back."
He exhales a shuddering breath and drops his hands, stepping back. "We're going to be late. Let's go."
I shiver from the loss of his hands and the chill in his voice. I can't win with him.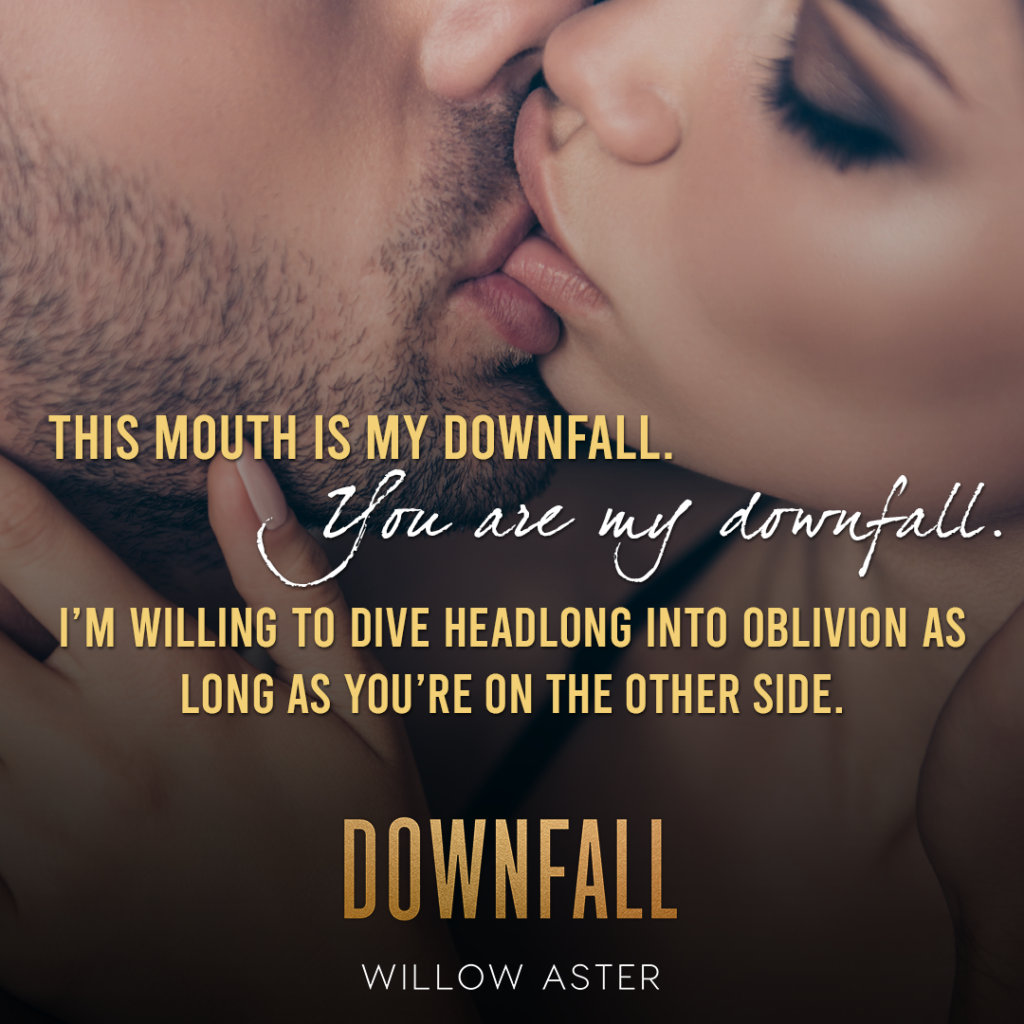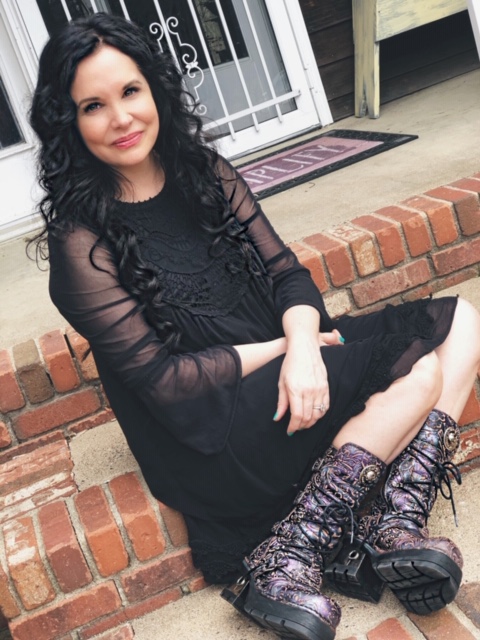 Willow Aster is a USA Today Bestselling author and host of Living in the Pages podcast. She lives in St. Paul, MN with her husband, kids, and rescue dog.
Website: www.willowaster.com
Facebook Author Page: https://www.facebook.com/willowasterauthor/
Twitter: https://twitter.com/WillowAster
Instagram: https://www.instagram.com/willowaster1/
Listen to her Living in the Pages podcast:
iTunes: https://bit.ly/2DzM9ZU
Android: http://bit.ly/2Uj5JkZ
Google Play: http://bit.ly/2SJE7bI
Related Posts