Beneath the Stars

by A.L. Jackson
Series: Falling Stars
Published by Self on 2/22/21
Genres: Contemporary Romance
Buy on Amazon US | Audible
Goodreads


Find the Author: Website, Twitter, Facebook, Goodreads, Amazon, Newsletter

Also in this series:
Audio: Catch Me When I Fall
From NYT and USA Today bestselling author A.L. Jackson comes a friends-to-lovers romance about an unattainable rockstar and his best friend's younger sister…

Maggie Fitzgerald is the last girl I should think about taking to my bed.

On the cusp of turning 21, she has her whole life waiting out ahead of her. Sexy AF while still radiating an innocence that I know better than to taint. 

And here I am, itching to reach out and touch a girl who is so forbidden that just thinking about her feels like committing a mortal sin.

Thing is, I love playing with fire. 

Rhys Manning is everything I shouldn't want.

Country-rock's newest superstar.

Fun. Wild. Ready to show the world a good time.

He's so off-limits it isn't even funny.

So out of reach he might as well be a poster tacked on my wall.

Too bad every time he looks at me, my heart races out of control.

Now, I'm stuck living with him for the entire summer…

We're only supposed to be friends. Still, I should have known it was a terrible idea when I started sneaking into his room. Especially when it's clear he's keeping secrets.

Secrets that might destroy us both.

One touch, and I want more.

One kiss, and I'm spiraling out of control.

I know it's reckless to start dancing in the flames.

But in exchange for getting to spend one night with this brooding bad boy? I might be willing to get burned… 
Beneath the Stars
A Friends-to-Lovers Rockstar Romance from A.L. Jackson
Available Now on Amazon and Free with Kindle Unlimited
I absolutely love reading anything by AL Jackson. She is an absolutely amazing writer and her stories are mesmerizing and captivating. In Beneath the Stars, a friends to lovers story, in the Falling Stars series, we get Rhys and Maggie's story and I devoured it. Rhys and Maggie had undeniable chemistry, but as the youngest sister to his friend, she should be off-limits, right? And yet they are drawn to each other.
Rhys broke my heat a bit. He was lost and a bit broken and you could not help but just love him. Maggie is young and has survived a traumatic event. Can they find a way to be together, even with so many obstacles standing in their way? An age-gap romance, their journey was emotional and suspense filled and I loved it! A must-read for sure
"Haunting. Exquisite. Hot. AL Jackson slayed me heart and soul. Beneath The Stars is a definite favorite and re-read for 2021. I couldn't get enough of this epic tale of love and redemption."
-Michelle Heard, USA Today and Wallstreet Journal bestselling author
"Beneath the Stars is nothing short of amazing and I wish that I could give it ten stars."
-Veronica's Reading Vault
Read on Amazon or with Kindle Unlimited
Listen to the Audio Narrated by Andi Arndt and Zachary Webber
---
"Maggie and Rhys' story was everything and more and it had me soaring. A.L. Jackson brought her signature touch to this phenomenal story."
-Ness Reads Book Blog
Read on Amazon or with Kindle Unlimited
Listen to the Audio Narrated by Andi Arndt and Zachary Webber
---
GIVEAWAY
Win an Ultimate A.L. Jackson Prize Pack
Kindle Fire, Signed Paperback, Book Nerd Mug, & More!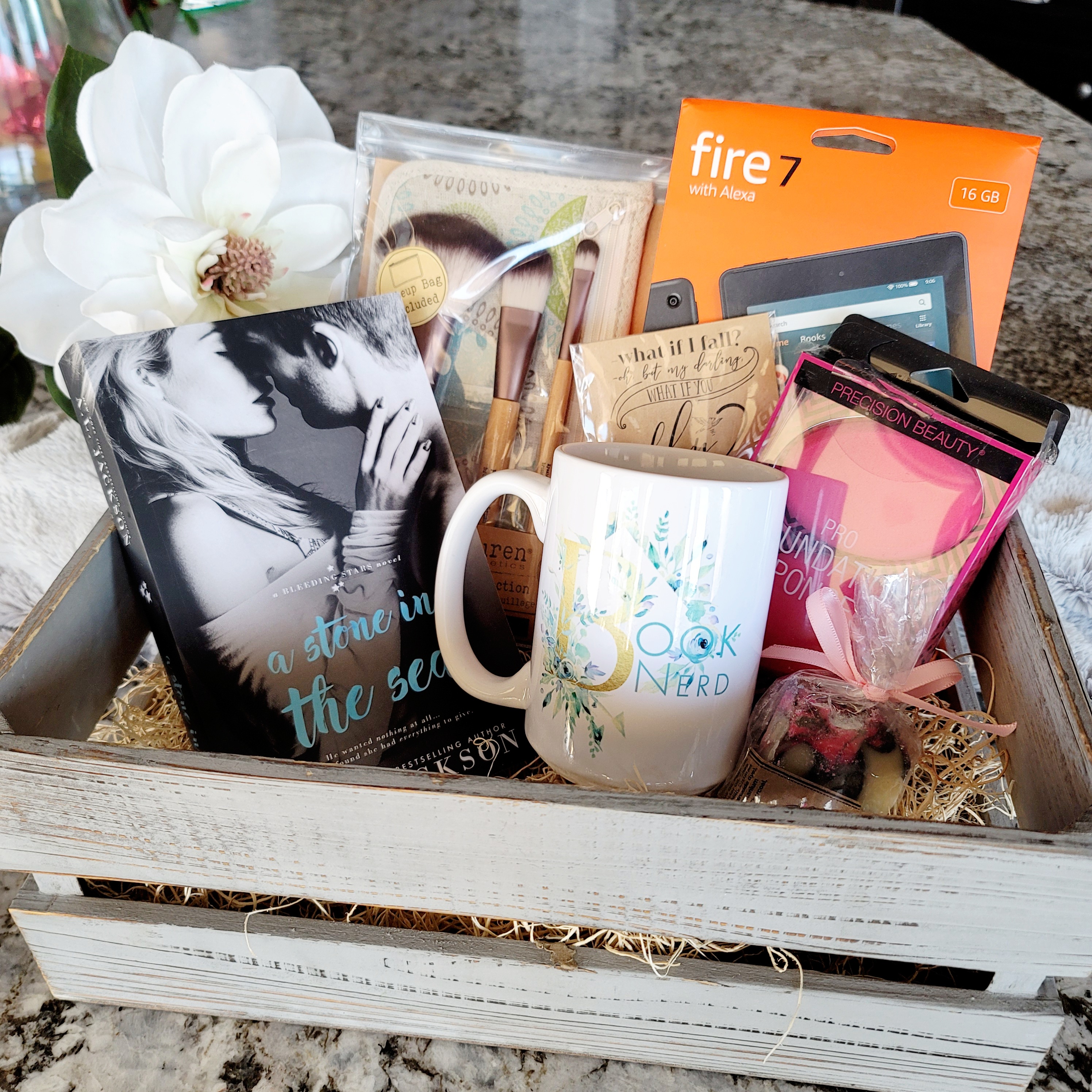 Read on Amazon or with Kindle Unlimited
Listen to the Audio Narrated by Andi Arndt and Zachary Webber
Related Posts